To file
How-Tuesday | The Etsy Blog
Tutorial: This Mama's Fab Travel Chair | This Mama Makes Stuff
This fabric "high chair" is perfect for away from home dining.
Free Patterns | Happy Seamstress
24 Survival Tips For Living Alone
Video
One Minute Tip: Making a Cypher Wheel Apartment Therapy Videos
Originally invented by Thomas Jefferson, the cypher wheel is a code machine that can provide hours of creative fun, both in the making and in the execution.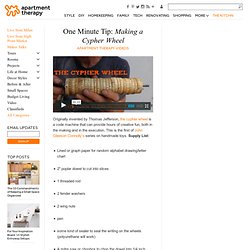 How Not to Be a Hoarder
I don't own a TV, so I haven't actually seen the A&E series Hoarders.
seersucker swim cover up
Seersucker is one of my favorite summer fabrics! It's so lightweight and carefree. I love the stripes and nautical feel. I made this swim cover-up to coordinate with my yellow polka dot swimsuit. The fabric is this black and white seersucker from fabric.com.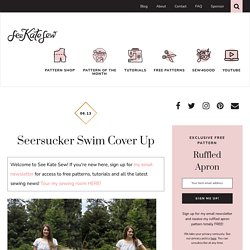 Gallery « The Cheek of It! School of Burlesque and Cabaret
35 Weird Architectural Mistakes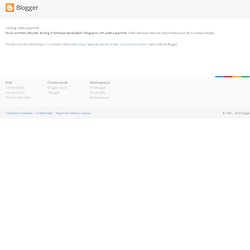 xo design xo
niedziela, 26 lutego 2012
Creative and Cool Ways To Reuse Old Light Bulbs.
So what do you do with your old light bulbs? Like most of us, just throw it off! But we are sure once you go through this post, you will definitely have a few options to choose from.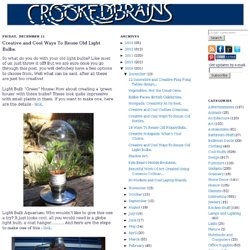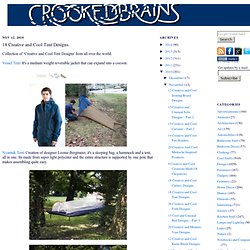 18 Creative and Cool Tent Designs.
Vessel Tent : It's a medium weight reversible jacket that can expand into a cocoon. Nyamuk Tent : Creation of designer Leonie Bergmaier, it's a sleeping bag, a hammock and a tent, all in one. Its made from super light polyester and the entire structure is supported by one pole that makes assembling quite easy.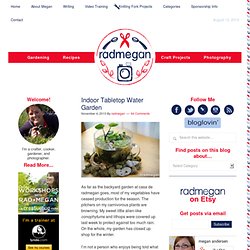 As far as the backyard garden at casa de radmegan goes, most of my vegetables have ceased production for the season.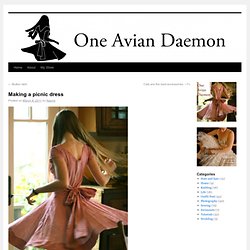 Several people have asked me how to make my Picnic Dress . It's a bit too complicated for the step by step instruction on how to draft a pattern I gave for the draped t-shirt , but I hope this will be enough detail for anyone who is familiar with how dresses are made. You will need 4 yards of 45″ fabric and an 18″ zipper.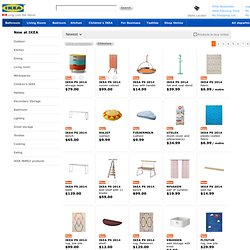 <div class="buttonContainer"><a href="javascript:void(0);"><span class="buttonLeft">&nbsp;</span><span class="buttonCaption"><input id="lnkSearchBtnHeader" type="submit" value="Search" /></span><span class="buttonRight">&nbsp;</span></a></div>
New at IKEA
I made this thing. It's pretty cool.
I had a wee problem this winter in the tree-house. Actually it is was a monster problem. A problematic problem with freakin' monster squirrel teeth.
Treehouse + Squirrel = Trouble. CAPITAL T. Trouble. | Lynne Knowlton
Bodyworlds
death week News, Videos, Reviews and Gossip - io9
Easy Party Tricks To Impress Your Friends This Summer
This is one of my favorite tee refashions of all time.
This Blog Friday, May 14, 2010 t-shirt makeovers
t-shirt makeovers
Robin Plaskoff Horton of Urban Gardens Curates Very Short List
Chair Farm: Plant Yourself a Chair
* Dolls And Daydreams - Doll And Softie PDF Sewing Patterns: Fabric Label Tutorial: Made from Things in Your Pantry!
T-Shirt Mini Dress with Downloadable Pattern!
Cut Up Tshirt ∙ How To by Cammie K. on Cut Out
DIY: Dress Recon |
XL Mens Tee Sewn Into Dolman. Directions + Video
10 Fun Uses for Pool Noodles « Quiver Full of Blessings
Artists
Natural-Looking DIY Rock Doormat
Stamped Washer Name Tag & Necklace
Canadian Living : Life : Work & Money : 40 simple ways to put money in your back pocket
Items similar to Victorian Doll House Birch plywood Laser Cut Kit 2 on Etsy, a global handmade and vintage marketplace.
DIY Tie Dye Denim
Sand and Sisal: Glass Float Ornaments
Recycled Paper Mobiles... - Buzzmills
T Shirt Dress DIY - Make a cute Summer Dress : DIY Fashion by Trinkets in Bloom
Mess For Less: Make Your Own Bouncy Balls - Guest Post from Adventures of Home Life
How-Tuesday: Hemp Hoop Earrings | The Etsy Blog
Spend a lovely day with the kids at Thailand's Hell torture theme park
The Psychology of Color
Explore Nature » Air Resources » Air Quality Webcams » Great Smoky Mountains NP, Look Rock Camera
Skull-A-Day
Dynamic Dreamer ~ Art Weaver
Crafted by Us
Handmade Gifts
Mayan Day Signs
Native America - Cosmologies
Morphine