Crafts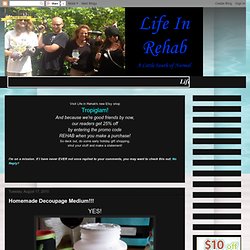 Homemade Decoupage Medium!!!
We made some!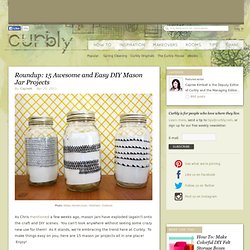 As Chris mentioned a few weeks ago, mason jars have exploded (again?) onto the craft and DIY scenes. You can't look anywhere without seeing some crazy new use for them!
Roundup: 15 Awesome and Easy DIY Mason Jar Projects
deviantART: where ART meets application!
Make a Lantern out of Wire Baskets
Home » $5 and Under, Decor, From Our Readers, Headline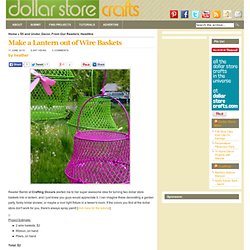 Crafting is what I do / sharpies and rubbing alcohol...who knew!?
Crafting is what I do / bake marbles then drop in cold water to cause them to crack inside and then make into pretty pendants!
DIY Hollow Out A Light Bulb at TeamDroid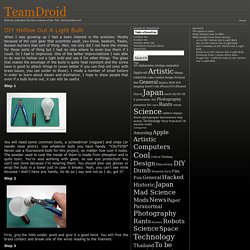 When I was growing up I had a keen interest in the sciences.
CRAFTS
mad in crafts
DIY
Jessica shares a fun how to make a fun Honeycomb Garland!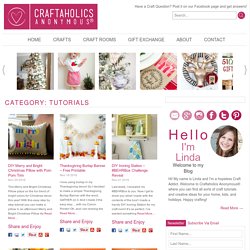 Craft Tutorials | Craftaholics Anonymous™
DIY maybe
DIY - Alternatives to the Infinite Marketplace
Craft Ideas
Leather tooling punches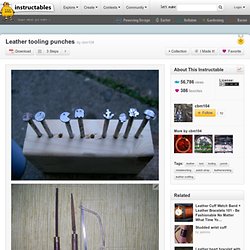 The trickiest part of this is finding a nice design, it has to be fairly simple. Repeating patterns work well, squares, triangles, chevrons etc.
Crafty / fun with foam :) printing inspiration.
Tutorials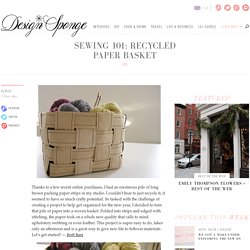 sewing 101: recycled paper basket
Thanks to a few recent online purchases, I had an enormous pile of long brown packing paper strips in my studio. I couldn't bear to just recycle it; it seemed to have so much crafty potential.
Duck® Brand - Duct Tape, Packaging Tape, Weatherization, Shelf Liner and DIY products
michele made me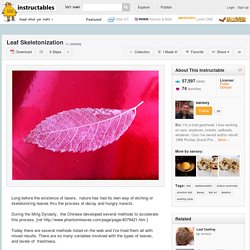 Leaf Skeletonization
We will be using sodium carbonate (not sodium bicarbonate) to loosen/separate the flesh from the leaf veins. which contain a decay-resistant chemical called lignin. Arm & Hammer has a brand called Super Washing Soda, which you can find at your local ACE hardware store. 1/2 Cup Sodium Carbonate, aka Arm & Hammer Super Washing Soda 2 Cups Water 1 Cup Liquid Bleach for whitening (optional) 1 Metal Pan Fresh leaves that have a waxy appearance similar to Magnolia leaves Dried non waxy leaves.
I have a problem paying more money. than I think I should have to for anything. It's a sickness, really. Want proof? Okey doke. One time, somewhere in the midst of our house-building process, I took a little jaunt to Lowe's to pick up some nails for my husband.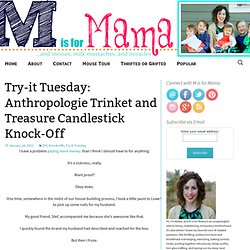 Five Days... 5 Ways: Try-it Tuesday: Anthropologie Trinket and Treasure Candlestick Knock-Off
Make It: Chalkboard Paint
Mich L. in L.A.
mad in crafts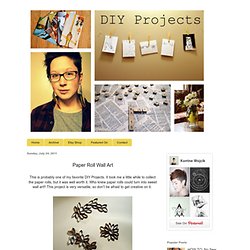 This is probably one of my favorite DIY Projects. It took me a little while to collect the paper rolls, but it was well worth it. Who knew paper rolls could turn into sweet wall art!!
Paper Roll Wall Art