Series IMDB
Edit Storyline The series follows the life of anti-social, pain killer addict, witty and arrogant medical doctor Gregory House with only half a muscle in his right leg. He and his team of medical doctors try to cure very ill ordinary people in the United States of America. Written by Samtroy Plot Summary | Add Synopsis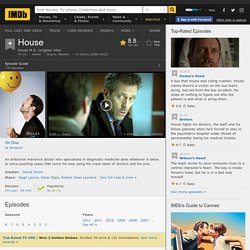 "Castle" (2009)
"V" (2009)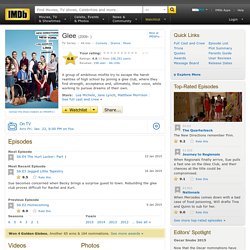 Edit Storyline When a High School Spanish teacher, Will Schuester, becomes the director of the school's failing Glee club, New Directions, he hopes to be able to rejuvenate it.
"Leverage" (2008)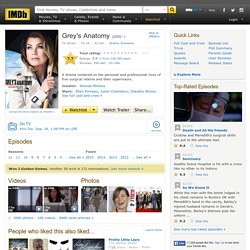 Edit Storyline Grey's Anatomy is a medical drama set at the fictional Grey Sloan Memorial Hospital in Seattle. The series covers the stories of the interns and residents at the hospital as they try to balance their personal lives with the demands of their medical training. The main character is Meredith Grey, who is married to a neurosurgeon at the hospital .The show follows her life as a third year resident at the hospital in the surgical department run by Dr Richard Webber.
"Justified" (2010)
Goofs During the opening montage, we see Michael boarding a tricycle-gear aircraft, but the aircraft seen flying out is a DC-3, a tail-dragger. See more » Quotes Michael Westen: [voice-over] My name is Michael Westen.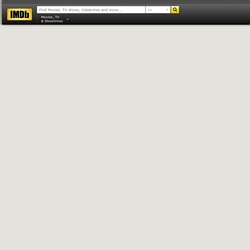 "Burn Notice" (2007)
Edit Storyline Meet Dexter Morgan. By day he's a blood spatter pattern expert for the Miami Metro police department.