Analytics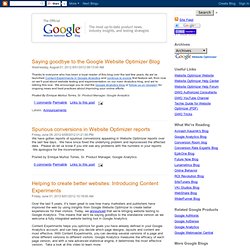 Official Google Website Optimizer Blog
Over the last 5 years, it's been great to see how many marketers and publishers have improved the web by using insights from Google Website Optimizer to create better experiences for their visitors. Today, we announced that we're bringing website testing to Google Analytics. This means that we'll be saying goodbye to the standalone version as we welcome a fully integrated website testing tool in Google Analytics. Content Experiments helps you optimize for goals you have already defined in your Google Analytics account, and can help you decide which page designs, layouts and content are most effective.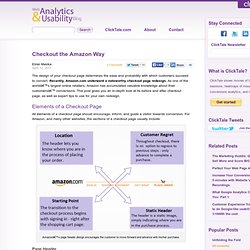 The design of your checkout page determines the ease and probability with which customers succeed to convert. Recently, Amazon.com underwent a noteworthy checkout page redesign. As one of the world's largest online retailers, Amazon has accumulated valuable knowledge about their customers' conversions. This post gives you an in-depth look at its before and after checkout page, as well as expert tips to use for your own redesign. Elements of a Checkout Page All elements of a checkout page should encourage, inform, and guide a visitor towards conversion.
Checkout the Amazon Way
The web-analytics landscape has changed dramatically in recent years, with marked shifts in how content is viewed and how people interact with websites. 2013 has been an extremely interesting year. With the growing penetration of mobile commerce, visitors' browsing habits are continuously changing and adapting alongside the new devices that flood the market.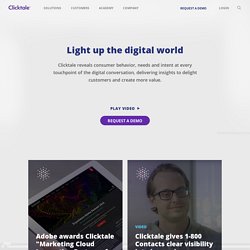 Web analytics, Conversion & Usability Blog
Site Search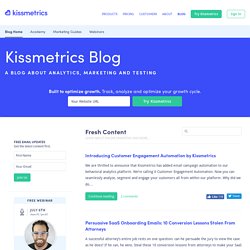 Take today's quiz to find out if you need to brush up on your inbound marketing knowledge. Answers are provided in case you get any of them wrong. Good luck!