Bricolage & Mode
Boutique les_trouvailles : 116 créations fait main à partir de 2,50 EUR sur DaWanda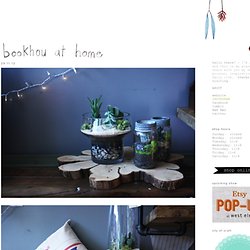 bookhou at home
hi there, did you have a nice weekend? it was unusually warm here - the sun was beaming all weekend and it was almost warm enough to leave your coat behind.
Here's a video of the workshop I taught last year: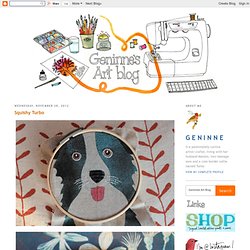 November 2012
Geninne's Art Blog
Résultat de la recherche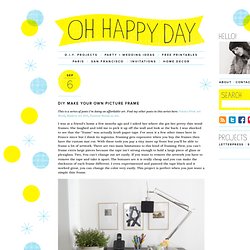 Sep 6 This is a series of posts I'm doing on affordable art. Find my other posts in this series here: Potato Print Art Work, Modern Art DIY, Painted Words as Art. I was at a friend's home a few months ago and I asked her where she got her pretty thin wood frames.
A Beautiful Mess: September 2011
I am so proud to share our Autumn Lookbook video! We designed it to be a big sister to our Spring Lookbook. I love the vignettes of my favorite Autumn traditions like pumpkins, caramel apples and halloween costumes... I hope you enjoy it!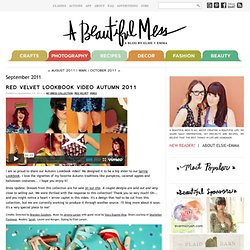 Elbow patches are one of my favorite trends this season! Last month, I shared how to hand print hearts on your jeans and we recieved many requests for a patch tutorial! I asked Amanda to show you how she would do it in this next feature.... Enjoy!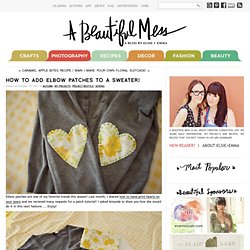 Décoration intérieure de maison et art de la table, L'Arbre à plume 75