Bricolage & Mode
Boutique les_trouvailles : 116 créations fait main à partir de 2,50 EUR sur DaWanda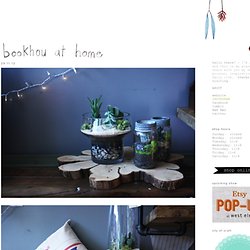 bookhou at home
hi there, did you have a nice weekend? it was unusually warm here - the sun was beaming all weekend and it was almost warm enough to leave your coat behind.
Here's a video of the workshop I taught last year: Getting all the gifts wrapped up for my Canadian friends. I'm getting so excited about my upcoming trip in less than two weeks! There are still some spots available for the workshop I will be teaching at Boohou in case you want to join us. It will be so much fun to spend the afternoon stamping away and drinking Mexican hot chocolate.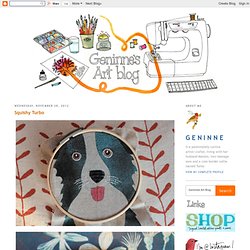 November 2012
I just enrolled in ceramics school this week and had my first class today! I feel like my arms are going to fall off! I did lots n' lots of kneading, I sat at the wheel for the first time in my life and learned how to center, cut and shape and loved every minute of it :) I also learned that a totally different set of skills is needed for this kind of craft, but most importantly I had fun learning something new. I'm excited to see where this will lead.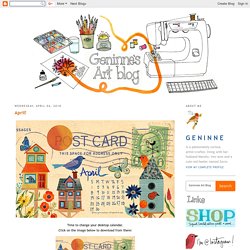 Geninne's Art Blog
Résultat de la recherche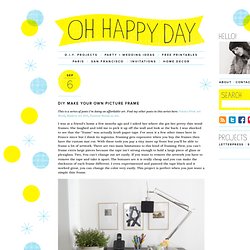 Sep 6 This is a series of posts I'm doing on affordable art. Find my other posts in this series here: Potato Print Art Work, Modern Art DIY, Painted Words as Art. I was at a friend's home a few months ago and I asked her where she got her pretty thin wood frames.
A Beautiful Mess: September 2011
I am so proud to share our Autumn Lookbook video! We designed it to be a big sister to our Spring Lookbook. I love the vignettes of my favorite Autumn traditions like pumpkins, caramel apples and halloween costumes... I hope you enjoy it!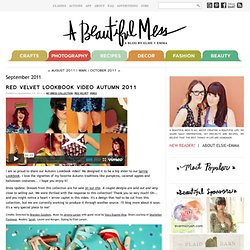 Elbow patches are one of my favorite trends this season! Last month, I shared how to hand print hearts on your jeans and we recieved many requests for a patch tutorial! I asked Amanda to show you how she would do it in this next feature.... Enjoy!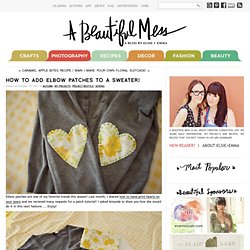 Décoration intérieure de maison et art de la table, L'Arbre à plume 75