Free
critical price mass free trend Chris Anderson
Who's to Blame:Us As much as we love the open, unfettered Web, we're abandoning it for simpler, sleeker services that just work. by Chris Anderson You wake up and check your email on your bedside iPad — that's one app. During breakfast you browse Facebook, Twitter, and The New York Times — three more apps.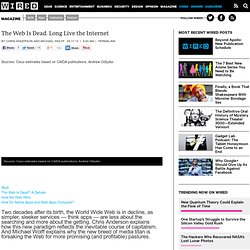 Sun, 08 Nov 2009 00:46:19 "Priced and Unpriced Online Markets" by Harvard Business School professor Benjamin Edelman. Discusses tradeoffs in market such as email, IP addresses, search and dial-up Internet.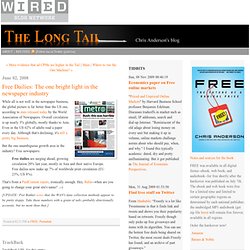 The Long Tail - Wired Blogs
Today Genius.com announced a free version of their Marketing Automation system. Only about a month ago, Loopfuse also started offering a free version of their Marketing Automation system. What does this mean for companies interested in adopting Marketing Automation? How Much Is Free? Let's first look at the features of the free versions:
Will Marketing Automation Be Free? | LeadSloth on Marketing Automation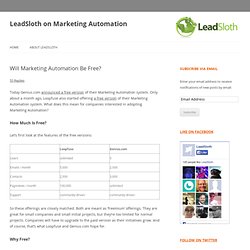 Chris Anderson was first a physicist, then an editor for the Economist. Now he's the editor of Wired. He also has some interesting hobbies, including a startup based around open source airborne drones.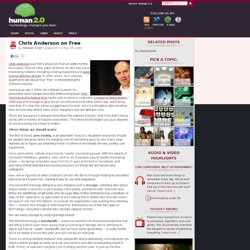 Chris Anderson on Free | Human 2.0