Social Studies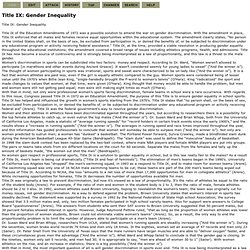 Title IX: Gender Inequality
Title IX: Gender Inequality Title IX of the Education Amendments of 1972 was a possible solution to amend the war on gender discrimination. With the amendment in place, Title IX enforced that all males and females receive equal opportunities within the educational system.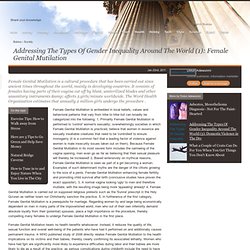 Addressing The Types Of Gender Inequality Around The World (1): Female Genital Mutilation
Female Genital Mutilation is a cultural procedure that has been carried out since ancient times throughout the world, mainly in developing countries.
Worldwide Gender Inequality: Icelandic Women Come Closest to Parity with Men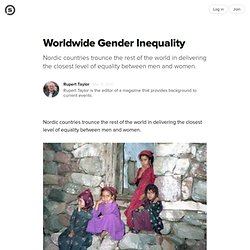 These Yemeni Girls Face Major Gender Bias.|Bernard Gagnon Iceland is the closest to closing the gender gap.
Gender Roles Relaxed|Quinn Anya A person's gender is often characterized as either "feminine" or "masculine". These terms are used to claim that a person exhibits certain physiological and behavioral traits. Theorists have attempted to define feminine and masculine roles in our society. Many of the traditional conceptions of men and women stem from the ideas of the surrounding culture.
A World Without Gender Roles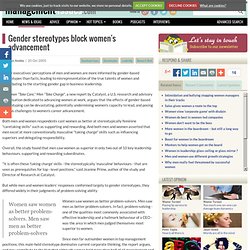 Senior executives' perceptions of men and women are more informed by gender-based stereotypes than facts, leading to misrepresentation of the true talents of women and contributing to the startling gender gap in business leadership. Women "Take Care," Men "Take Charge", a new report by Catalyst, a U.S. research and advisory organisation dedicated to advancing women at work, argues that the effects of gender-based stereotyping can be devastating, potentially undermining women's capacity to lead, and posing serious challenges to women's career advancement. Both men and women respondents cast women as better at stereotypically feminine "caretaking skills" such as supporting and rewarding.
Gender stereotypes block women's advancement