Programming
CRM SDK. Welcome to the Microsoft® Business Solutions CRM Software Development Kit (SDK).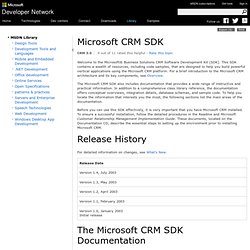 This SDK contains a wealth of resources, including code samples, that are designed to help you build powerful vertical applications using the Microsoft CRM platform. For a brief introduction to the Microsoft CRM architecture and its key components, see Overview. The Microsoft CRM SDK also includes documentation that provides a wide range of instructive and practical information. In addition to a comprehensive class library reference, the documentation offers conceptual overviews, integration details, database schemas, and sample code.
MSDN Magazine Subscribe. Windows용 키보드 바로 가기. This article lists keyboard shortcuts that you can use with Windows.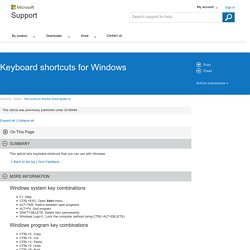 Windows system key combinations F1: HelpCTRL+ESC: Open Start menuALT+TAB: Switch between open programsALT+F4: Quit programSHIFT+DELETE: Delete item permanentlyWindows Logo+L: Lock the computer (without using CTRL+ALT+DELETE) Windows program key combinations. About. I am a software programmer by nature and it's been more than 15 years since I started this job.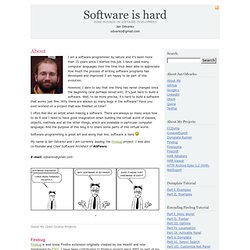 I have used many computer languages over the time thus been able to appreciate how much the process of writing software programs has developed and improved. I am happy to be part of this evolution. IE Toy :: Windows 7 설치했습니다! 심플스 - 프로그램과 책 이야기로 가득한 곳, (Simples.Kr)
---