Youraveragemojo
Mary Jo
Gotta Have It - 8/11: Fab, Not Drab
Gotta Have It - 7/25: Table For Two
Behind the Bunny 1 of 16 By Julie Fishman Easter is just a hop, skip and a jump away, and the readily available Peeps, jellybeans and Cadbury eggs are already teasing your sweet tooth.
Stocking Stuffers - Words Of Wisdom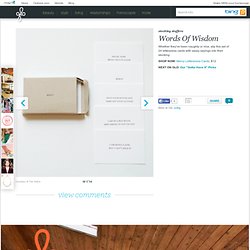 Whispering sweet nothings is fine, but sharing real conversation? That's sexy.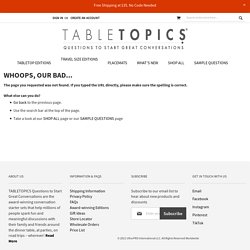 Pillow Talk To Go - Portable Conversation Starters from TableTopics
Gotta Have It - 10/20: Saving Dough
Shopping at Femail Creations - The Joys of Parenthood
The foodie movement continues to grow in both popularity and scope and learning the patois of the distinguished palate is increasingly important.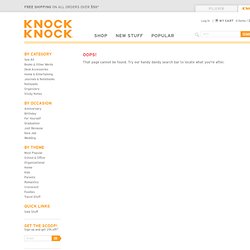 Foodie Flashcards - Learn to Speak Foodie with Knock Knock
Restaurants/Places to See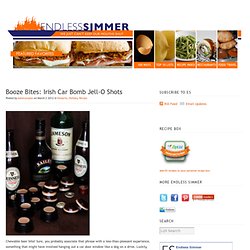 Chewable beer bite?
Booze Bites: Irish Car Bomb Jell-O Shots