Youraveragemojo
Mary Jo
Gotta Have It - 8/11: Fab, Not Drab
Gotta Have It - 7/25: Table For Two
Reality Check 1 of 11You had a spat with a co-worker, the guy you really felt a connection with never called and, to top it all off, the dry cleaner lost your favorite sweater.
Stocking Stuffers - Words Of Wisdom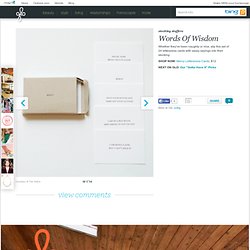 Pillow Talk To Go - Portable Conversation Starters from TableTopics
Gotta Have It - 10/20: Saving Dough
Shopping at Femail Creations - The Joys of Parenthood
This goodie's gone for good—but we've got tons of other fun stuff on hand!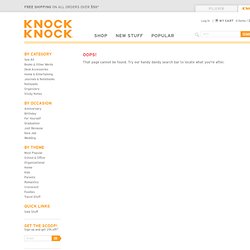 Foodie Flashcards - Learn to Speak Foodie with Knock Knock
Restaurants/Places to See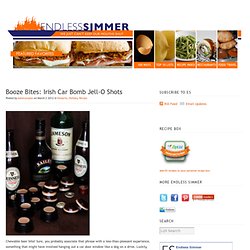 Chewable beer bite?
Booze Bites: Irish Car Bomb Jell-O Shots