Web Templates
BlossomSoft. SHINE GO. Simple Steel. Sansation – Premium Website Theme. Cross-Browser Compatibility This theme was handcrafted from the ground up and tested in all major web browsers.
Among them are Internet Explorer 7 and 8, Firefox, Opera, Google Chrome and Safari. The code is extremely well commented, it's valid, and it's optimized for Search Engines. Learn more Easy to Use. Aspire. Hybrid Wordpress Theme. AMNESIA - A premium corporate-portfolio theme. 96Display : A Great Template On ThemeForest.net. Alpha Website Template. Socket. Socket was built with so many options in order to accommodate a wide variety of websites.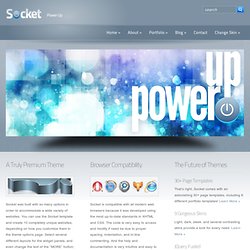 You can use the Socket template and create 10 completely unique websites, depending on how you customize them in the theme options page. Select several different layouts for the widget panels, and even change the text of the "MORE" button, along with over 30 more options via the theme options page. The possibilities are endless! View All Features » Socket is compatible with all modern web browsers because it was developed using the most up-to-date standards in XHTML and CSS. Aurora - Homepage.
Pictures
Not Top. N1!! Thinkstock | Stock Subscription. Volll. Solar System The Solar System is located in the Milky Way, a barred spiral galaxy with a diameter of about 100,000 light years containing about 200 billion stars.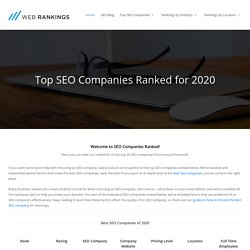 Earth Earth is the third planet from the Sun and is the largest of the terrestrial planets of the Solar System, in both diameter and mass. Woodey - Premium HTML-Theme - Index - N1Designer | PORTFOLIO SHOWCASE THEME. Email Marketing and Email List Manager. Rockable Press.
---