Politics
Tom Coburn. Coburn was elected to the U.S.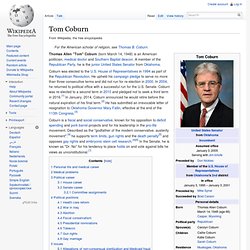 House of Representatives in 1994 as part of the Republican Revolution. He upheld his campaign pledge to serve no more than three consecutive terms and did not run for re-election in 2000. In 2004, he returned to political office with a successful run for the U.S. Senate. Coburn was re-elected to a second term in 2010 and pledged not to seek a third term in 2016.[1] In January, 2014, Coburn announced he would retire before the natural expiration of his final term.[2] He has submitted an irrevocable letter of resignation to Oklahoma Governor Mary Fallin, effective at the end of the 113th Congress.[3] The Official Website of the City of La Porte, Indiana. Mayor Blair Milo. Www.bellegunnessthemovie.com. Belle Gunness. Belle Sorenson Gunness (born as Brynhild Paulsdatter Størseth; November 11, 1859 – April 28, 1908) was a Norwegian-American serial killer.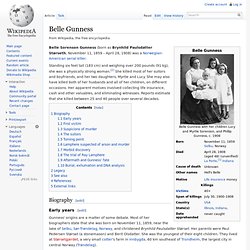 Standing six feet tall (183 cm) and weighing over 200 pounds (91 kg), she was a physically strong woman.[2] She killed most of her suitors and boyfriends, and her two daughters, Myrtle and Lucy. She may also have killed both of her husbands and all of her children, on different occasions. Her apparent motives involved collecting life insurance, cash and other valuables, and eliminating witnesses. Reports estimate that she killed between 25 and 40 people over several decades. Biography[edit] AK-47 AKM. The first Soviet 'true' intermediate cartridge (7.62x41 M43) assault rifle,Sudaev AS-44, as tested in 1944.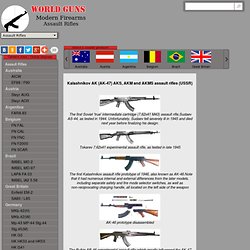 Unfortunately, Sudaev fell severely ill in 1945 and died next year before finalizing his design. Tokarev 7.62x41 experimental assault rifle, as tested in late 1945 The first Kalashnikov assault rifle prototype of 1946, also known as AK-46.Note that it had numerous internal and external differences from the later models, including separate safety and fire mode selector switches, as well as non-reciprocating charging handle, all located on the left side of the weapon AK-46 prototype disassembled. SCOTUSblog. William M. Tweed. Tweed was elected to the United States House of Representatives in 1852 and the New York County Board of Supervisors in 1858, the year he became the head of the Tammany Hall political machine.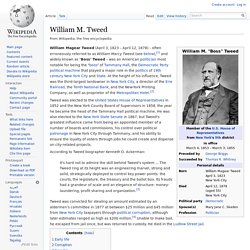 He was also elected to the New York State Senate in 1867, but Tweed's greatest influence came from being an appointed member of a number of boards and commissions, his control over political patronage in New York City through Tammany, and his ability to ensure the loyalty of voters through jobs he could create and dispense on city-related projects. According to Tweed biographer Kenneth D. Ackerman: Tamanend. Tamanend or Tammany or Tammamend, the "affable",[1] (c. 1625–c. 1701) was a chief of one of the clans that made up the Lenni-Lenape nation in the Delaware Valley at the time Philadelphia was established.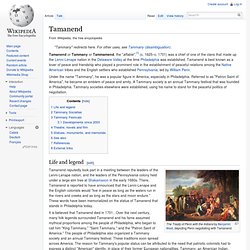 Tamanend is best known as a lover of peace and friendship who played a prominent role in the establishment of peaceful relations among the Native American tribes and the English settlers who established Pennsylvania, led by William Penn. Under the name "Tammany", he was a popular figure in America, especially in Philadelphia. Referred to as "Patron Saint of America", he became an emblem of peace and amity. A Tammany society is an annual Tammany festival that was founded in Philadelphia. Tammany societies elsewhere were established, using his name to stand for the peaceful politics of negotiation. Tammany Hall. Tammany Hall, also known as the Society of St.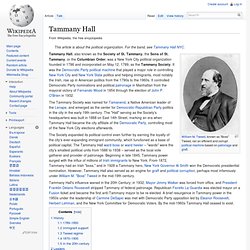 Tammany, the Sons of St. Tammany, or the Columbian Order, was a New York City political organization founded in 1786 and incorporated on May 12, 1789, as the Tammany Society. It was the Democratic Party political machine that played a major role in controlling New York City and New York State politics and helping immigrants, most notably the Irish, rise up in American politics from the 1790s to the 1960s. It controlled Democratic Party nominations and political patronage in Manhattan from the mayoral victory of Fernando Wood in 1854 through the election of John P. Louise Slaughter. Early life, education, and early political career[edit] Slaughter was born Dorothy Louise McIntosh to Oscar Lewis (Mack), a blacksmith for a coal mine, and Daisy Grace McIntosh on August 14, 1929, in Lynch, Kentucky, a coal mining town built by a subsidiary of U.S.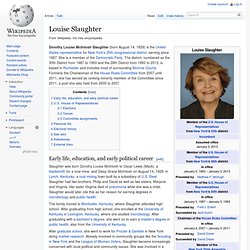 Steel. Sorting out the truth in politics. How to contact us We want to hear your suggestions and comments.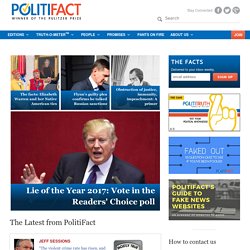 For tips or comments on our Obameter and our GOP-Pledge-O-Meter promise databases, please e-mail the Obameter. If you are commenting on a specific promise, please include the wording of the promise.
---