Useful
This pearl is about little useful websites that can help you, and me, in some kind or form with tips about all kind of stuff, not rocket science as you can see that even a babby is enjoying it.
Inkscape. List of Alt Key Codes Symbols. Hiren's BootCD 15.2. Changes From Version 15.1 to 15.2 New Added Softwares, Updated Functions: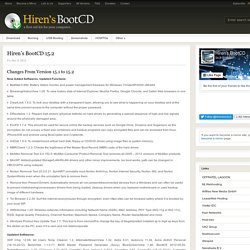 Customisation. On the internet. Technology. NCIXcom's channel.
---