Blogs
Blogs, really good blogs let me tell you. Mar 20
Beautifull Noise
Post-rock, from 01. in shadows 03:04 02. silent war 12:20 03. display of power 10:03 04. as we progress marching 07:43 05. for a moment, silence 11:45 06. serenity 12:51 Marché La Void (MLV), a band based in Jakarta, Indonesia, was started in 2003 by 3 long-time friends: Irwan, Wahyu, and Suryaputra.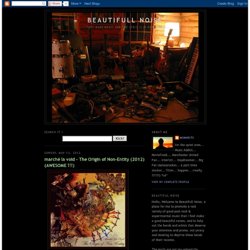 R3z4prof's Blog
Artist : 동방신기 (Dong Bang Shin Ki/DBSK) Title (Album) : Tense Release Date : 2014.01.08 Description Info : Ten years of TVXQ! Dong Bang Shin Ki marks their tenth anniversary with their seventh album Tense. The album features 12 tracks of various genres including the title dance song Something, which sees Yun Ho and Chang Min taking on a swing… Read more → Artist : 달샤벳 (Dal★Shabet) Title (Album) : B.B.B Release Date : 2014.01.10 Description Info : Dalshabet returns with a mature and feminine image for their seventh mini-album B.B.B.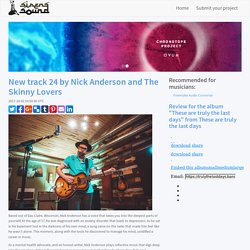 Equals April 9th, 2014 / Comments Off / by pdresseachea The Texas-based band, Equals, hasn't always been the technical and tightly-arranged instrumental band it is now.
The Sirens Sound
Stonerobixxx
"Por desgracia al final ninguno de mis amigos pudo presentarse, así que decidí grabar de todas maneras yo solo. El proceso tuvo lugar los días 20 a 28 de febrero de 2010, días de frío, viento, lluvia y nieve en Madrid. Este album es el resultado de esos nueve días de invierno, un disco melancólico, intimista y minimalista. Los temas son todos improvisados conforme la música surgía, grabados directamente en primera toma. Espero que lo disfrutéis.
Vuesa Mercé