Social Bookmarking and PearlTreeStuff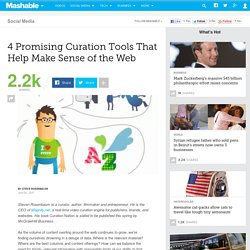 Steven Rosenbaum is a curator, author, filmmaker and entrepreneur. He is the CEO of Magnify.net, a real-time video curation engine for publishers, brands, and websites. His book Curation Nation is slated to be published this spring by McGrawHill Business.
Pearltrees: Create The World Of Your Interests - pearltrees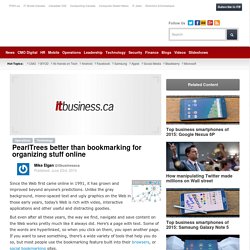 PearlTrees better than bookmarking for organizing stuff online
Instead of bookmarks organized with long lists, Pearltrees puts your links into a dynamic, sharable web of connections.
linkaGoGo - free Online Favorites manager and Social Bookmarking Application
Faves
Blurpalicious - Social Bookmarking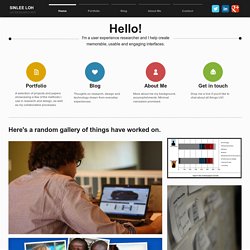 After trying out Pearltrees today, I have to say I'm incredibly impressed. It was featured on CNN.com as a possible next big thing on the web and since its beta launched on Wednesday, there has been massive scrutiny in the online world over its social-network-meets-categorized-mind-map-bookmarking style. The webhounds have definitely stirred and are barking up this flash-based (pearl)tree. What Is It On the surface, Pearltrees is (are?) a fancy bookmarking system that's guided by a visually intuitive drag-and-drop interface.