Yksubacc
Top 10 Free Online Mind Mapping Tools. As the name, mind mapping means that to draw your mind or ideas as a map, which are well-known for brainstorm, exploring your brain for many ideas.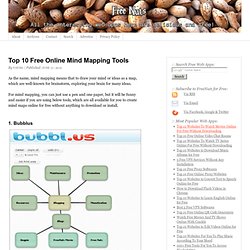 For mind mapping, you can just use a pen and one paper, but it will be funny and easier if you are using below tools, which are all available for you to create mind maps online for free without anything to download or install. 1. Web2.0 tools. Collaborative Online Diagram Software - Try it Free. Scratch | Home | imagine, program, share. Blogs for Teachers and Students.
Glogster – Poster Yourself | Text, Images, Music and Video. Kerpoof Studio. Collaborative storytelling. Project Ideas. Website creation. Web Analytics.
Google. Tatil Evleri Bodrum Kalkan Kiralık Yazlık Villalar. Travel Sites.
Reisen
Classroom 2.0. Web 2.0 for schools. Data Mining Map. Echtzeitnachrichten | Jandaya. Was ist Jandaya?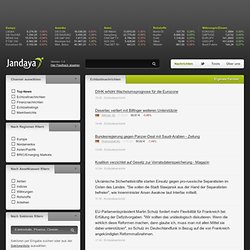 Ein einzelnes Ereignis oder eine Analystenaussage können ausreichen, um einen Kurs oder einen ganzen Markt in Bewegung zu bringen. Wer frühzeitig darüber informiert ist, kann schneller reagieren und seine Investitionen entsprechend anpassen. Pearltrees videos. Help.
---