Mixed Drinks
Affogato Mocha Recipe at Epicurious. Strawberry Basil Lemonade. This Strawberry Basil Lemonade is coming to ya from the archives but I've given it a bit of a face lift.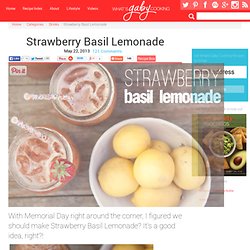 Strawberry Basil Lemonade was basically the first drink recipe I ever post on WGC and it's been my most requested drink ever since. It's a refreshing blend of homemade lemonade that gets fresh strawberries and basil pureed into the mixture. Depending on who's enjoying this with me, I'll add a glug or two of gin or just leave it "virgin" and enjoy it over some ice. Either way, it's the best drink out there and you should probably be drinking this come Monday by the pool working on your tan.
Champagne Pomegranate Lemonade. Watermelon Limeade. A recipe for bubblegum vodka. Great Southern Spirit: Firefly Sweet Tea Vodka | Thirsty South. There is no drink more Southern than sweet tea.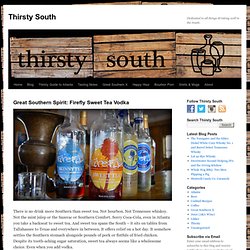 Not bourbon. Not Tennessee whiskey. Not the mint julep or the Sazerac or Southern Comfort. Sorry Coca-Cola, even in Atlanta you take a backseat to sweet tea. And sweet tea spans the South – it sits on tables from Tallahassee to Texas and everywhere in between.
---