Drink
12 Tastes of Christmas :: Gingersnap Shake. Are you drooling yet?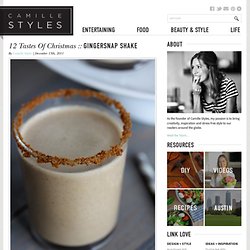 'Cause I have been, ever since I laid eyes on these Gingersnap Milkshakes that Lisa sent over for her installment in our 12 Tastes of Christmas series. Lisa is not only an amazing cook, food stylist and photographer…I'm lucky to get to call this incredible girl a friend. We bonded at Alt Summit last year, and I got to hang with her during my San Fran trip earlier this month. Her blog, With Style & Grace, inspires "a new way of healthy living with easy and delicious gluten-free recipes." Sounds like the perfect way to kickoff 2012, if you ask me.
DIY Pumpkin Spice Latte. One of my all time favourite flavours is pumpkin.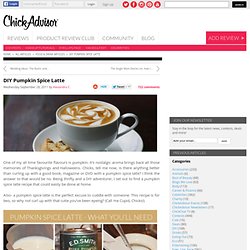 It's nostalgic aroma brings back all those memories of Thanksgivings and Halloweens. Chicks, tell me now, is there anything better than curling up with a good book, magazine or DVD with a pumpkin spice latte? I think the answer to that would be no. Being thrifty and a DIY adventurer, I set out to find a pumpkin spice latte recipe that could easily be done at home. Banana Breakfast Smoothie. Make your own sports drinks – cheap and tasty DIY solutions | SportCrazy.net. I remember reading about a DIY sports drink a couple of years back and it caught my interest because I was going through a lot of powdered Gatorade which is next to impossible to find in Ireland, or spending too much money on Lucozade Sport or equivalent sports energy drinks.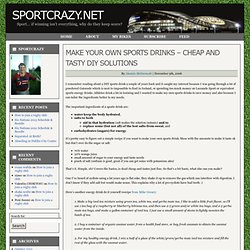 Athletes drink a lot in training and I wanted to make my own sports drinks to save money and also because I can tailor the ingredients better to my needs. The important ingredients of a sports drink are: water keep the body hydrated,salts to both aid in that hydration (salt makes the solution isotonic) and to replace some (but not all) of the lost salts from sweat, andcarbohydrates (sugars) for energy. It's pretty easy to figure out a simple recipe if you want to make your own sports drink. 50 Summer Drinks : Recipes and Cooking. 1.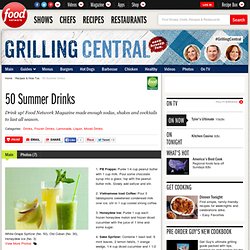 PB Frappe: Purée 1/4 cup peanut butter with 1 cup milk. Pour some chocolate syrup into a glass; top with the peanut-butter milk. Slowly add seltzer and stir. 2.
Alcohol.
---