DIY - Wedding
10 ways to do ' something blue ' If you've been wondering how to incorporate your something blue here are 10 ways to rock the blue. 1.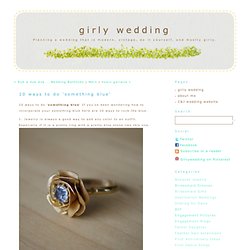 Posted October 18, 2011 by EmmalineBride | ♥ 3 Comments - Leave a Comment! Looking for bold aisle decor?
Pinwheel Aisle - Handmade Wedding Decor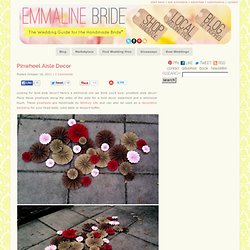 Tying the Knot Wedding Invitation Cards
Inspiring DIY / glass jars + twine + spray paint
Jessica of Wednesday Inc shows us how to make those gorgeous twine chandeliers from the inspiration shoot she shared with us this morning.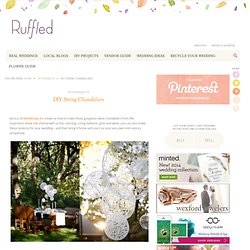 Inspiring DIY / wine bottles, spray paint, spray adhesive, epsom salts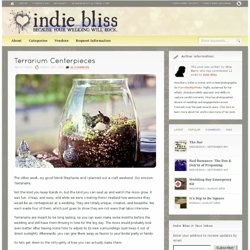 The other week, my good friend Stephanie and I planned out a craft weekend. Our mission: Terrariums.
DIY Wedding: Good or Bad Idea?
With the raging costs of catered food and professional guidance that comes with a hefty price, planning a DIY wedding might not be such a bad idea.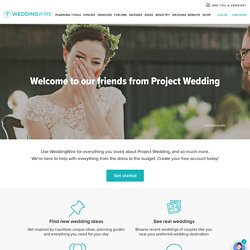 Next up is Ashley's DIY suspending glass centerpiece. Using small vintage bottles and manzanita branches, she created a gorgeous centerpiece that could be used to decorate escort card or guest book tables.
DIY Vintage Bottle Hanging Manzanita Branch Centerpiece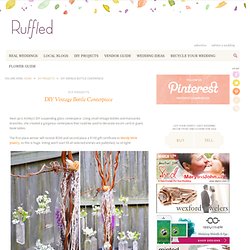 Posted May 24, 2010 by EmmalineBride | ♥ 8 Comments - Leave a Comment!
Whimsical Paper Flowers!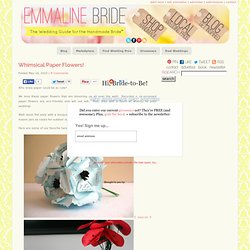 One of a kind handmade rose =]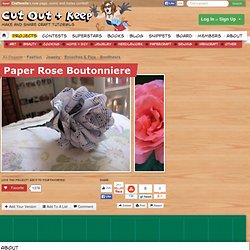 Paper Rose Boutonniere
DIY Project: Paper Flower Boutonnieres
Paper flower boutonnieres are fun and easy to make. They'll add a touch of charm to any wedding.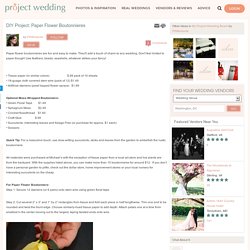 Why not brighten up your gloomy winter day, by making your own paper flowers. This super simple project takes only about 5 mins and is sure to brighten any room.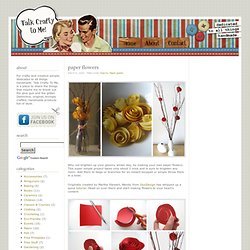 Flower arrangement : Tulip(Yellow) - Paper flowers - Gift Items - Gift & CardCanon CREATIVE PARK
Bridesmaid Gift Idea: Thoughtful Jewelry
We saw this idea for a sweet and thoughtful bridesmaid gift over on 100 Layer Cake and just had to share it with our readers. The idea was for a vintage locket with a personal message written inside.
Create a vintage library feel with easy DIY garlands evoking a papered past.
DIY: Printed Paper Garlands
Next entry for our DIY Contest is from Caroline, who sent this project all the way from Ireland!
Entry #8: DIY Vintage Hair Comb
DIY Vintage Wedding Book
DIY Vintage Book Ring Holder
Bridesmaid Gifts: Vintage Books
Vicky + Adam's 1920's Teaparty Wedding
DIY: An Old Fashioned Soda Bar