Photo's
6a00d8341bf67c53ef015391ee99b6970b-pi (JPEG Image, 1024 × 1024 pixels) - Scaled (58%)
39075-1.jpg (JPEG Image, 939 × 632 pixels) - Scaled (95%)
Real_world-38.jpg (JPEG Image, 1920 × 1080 pixels) - Scaled (52%)
334307Moraine_Lake_2560x1600_by_Pat1926.jpg (JPEG Image, 2560 × 1600 pixels) - Scaled (38%)
ss-cathedral-peak.jpg (JPEG Image, 1050 × 700 pixels) - Scaled (88%)
IMG_4771.jpg (JPEG Image, 900 × 600 pixels)
mwcliffs_vetter_2000.jpg (JPEG Image, 2000 × 1219 pixels) - Scaled (50
p3scduex.jpg (JPEG Image, 800 × 533 pixels)
20110616Storm.jpg (JPEG Image, 887 × 591 pixels)
3797977.jpg (JPEG Image, 900 × 584 pixels)
Aystein-Lunde-Ingvaldsen1.jpg (JPEG Image, 1024 × 681 pixels) - Scaled (88
n02_sean-heavey.jpg (JPEG Image, 990 × 567 pixels)
FpBvB.jpg (JPEG Image, 1920 × 1080 pixels) - Scaled (52%)
beautiful-clouds-flowers-forests-mountains-nature-river-springtime-sunshine-valley-768x1366.jpg (JPEG Image, 1366 × 768 pixels) - Scaled (73%)
Unreal-Sunset-Reflection-Wallpaper-441842.jpeg (JPEG Image, 1920 × 1080 pixels) - Scaled (53
88.jpg (JPEG Image, 1280 × 840 pixels) - Scaled (71%)
amazing-nature-corner-1366x768.jpg (JPEG Image, 1366 × 768 pixels) - Scaled (73%)
6a00d8341bf8f353ef0153906165ee970b-800wi (JPEG Image, 800 × 617 pixels) - Scaled (97
7134.jpg (JPEG Image, 1366 × 768 pixels) - Scaled (73%)
This has been a glorious week for solar observers! Led by large sunspot region AR1339, the sun's disk is alive with activity... the most dynamic show in many years. I made two interpretations - which do you prefer?
Alan Friedman/ Solar Nirvana / 6 November 2011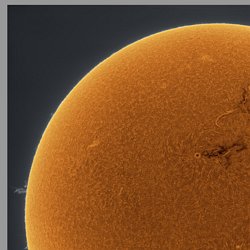 Hong_Kong_Night_Skyline_non-HDR.jpg (JPEG Image, 4670 × 2000 pixels) - Scaled (21
Lori Nix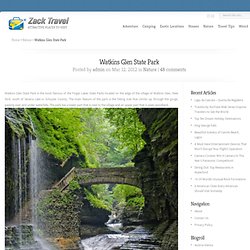 Watkins Glen State Park is the most famous of the Finger Lakes State Parks located on the edge of the village of Watkins Glen, New York, south of Seneca Lake in Schuyler County. The main feature of the park is the hiking trail that climbs up through the gorge, passing over and under waterfalls. The park has a lower part that is next to the village and an upper part that is open woodland.
Watkins Glen State Park
3D WITHOUT THE GLASSES. - AlmostE
HTML Code for Orkut , Friendster , Myspace , Hi 5 , TAGGED , xanga and more. <p style="font-family:Arial, Helvetica, sans-serif;text-align:center;"><a href="http://www.almoste.com/fun/3d-without-the-glasses" title="Hosted on AlmostE.com"><img src="http://imgweb.cdn.almoste.com/fun/drive/4340/sakldfjasdlf.gif" alt="Hosted on AlmostE.com" /></a><br /><span style="font-weight:bold;font-size:14px;color:#000;text-decoration:blink;">[</span><a href="http://www.almoste.com/"><span style="font-weight:bold; font-size:13px; font-style:normal; background-color:#fff;"><span style="color:#666;">Get More Funny Pics At</span> <span style="color:#0067e7;">Almost</span><span style="color:#ff0000;">E</span><span style="color:#333">.com</span></span></a><span style="font-weight:bold;font-size:14px;color:#000;text-decoration:blink;">]</span></p> BBCode For Message Boards & Forums
greatredspot.jpg (JPEG Image, 1825 × 1190 pixels) - Scaled (50%)
Eyjafjallajökull Volcano Photo, Iceland Wallpaper