Literature
Slam poetry. I've uploaded this hug, I hope she gets it. George Watsky- 'Drunk Text Message to God' Literature. Grimm's Fairy Tales. This book contains 209 tales collected by the brothers Grimm.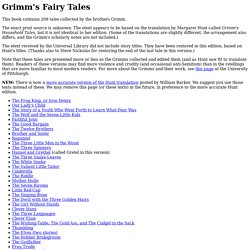 The exact print source is unknown. The etext appears to be based on the translation by Margaret Hunt called Grimm's Household Tales, but it is not identical to her edition. (Some of the translations are slightly different, the arrangement also differs, and the Grimm's scholarly notes are not included.)
Exercises for Story Writers. English 50 – Intro to Creative Writing: Exercises for Story Writers Basic Theory: What is a short story?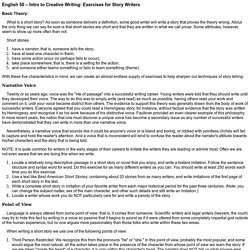 As soon as someone delivers a definition, some good writer will write a story that proves the theory wrong. About the only thing we can say for sure is that short stories are short and that they are written in what we call prose. Some attributes, however, seem to show up more often than not. Exercises for Fiction Writers. English 50 – Intro to Creative Writing: Exercises for Story Writers More Exercises: Write the first 250 words of a short story, but write them in ONE SENTENCE.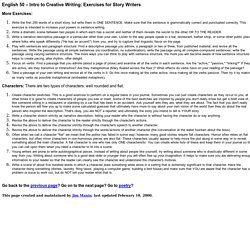 Poem Starters and Creative Writing Ideas. Enter your e-mail to get the e-book for FREE.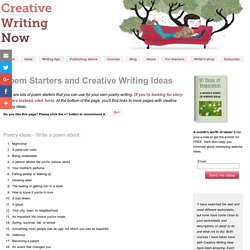 We'll also keep you informed about interesting website news. "I have searched the web and used different worksheets, but none have come close to your worksheets and descriptions of (what to do and what not to do). Verbing of America. Fire and Ice by Robert Frost. Some say the world will end in fire, Some say in ice.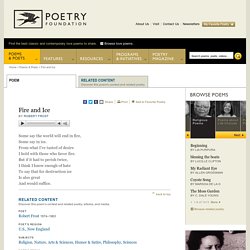 From what I've tasted of desire I hold with those who favor fire. But if it had to perish twice, I think I know enough of hate. Birds. Make Me Think. SCHOPENHAUER'S 38 STRATAGEMS, OR 38 WAYS TO WIN AN ARGUMENT. Arthur Schopenhauer (1788-1860), was a brilliant German philosopher.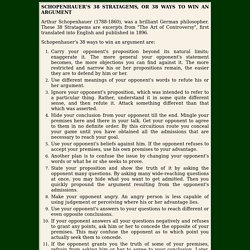 These 38 Stratagems are excerpts from "The Art of Controversy", first translated into English and published in 1896. Carry your opponent's proposition beyond its natural limits; exaggerate it. The more general your opponent's statement becomes, the more objections you can find against it.
---