Interesting
Nobody can ignore TED, a powerhouse of fast, mind-blowing and paradigm breaking talks that last around 20 minutes. Experts in diverse fields such as anthropology, entrepreneurship, cosmology or brain science deliver a presentation all under the motto of 'Ideas Worth Sharing'. But as TED has grown over the years and the TEDx events have spread to all the outskirts of our globe it seems it has shifted its focus from controversial ideas to the goal of preserving its own brand. Is it trying to defend science or is it trying to defend the ones who use science as a political tool? Rich People Don't Create Jobs Around a year ago TED banned Nick Hanauer's talk named 'Rich People Don't Create Jobs'.
TEDs Controversy - 3 Threatening Talks They Tried to Censor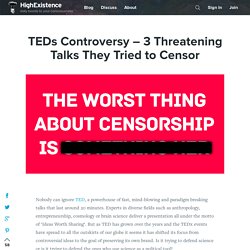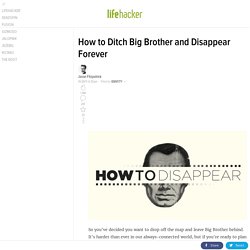 How to Ditch Big Brother and Disappear Forever
So you've decided you want to drop off the map and leave Big Brother behind. It's harder than ever in our always-connected world, but if you're ready to plan your big vanishing act, here are a few tips to get you started.
If you're looking for a challenge, see if you can reach 82°06′S 54°58′E — it's the most inaccessible point in Antarctica, the farthest from the ocean and the coldest place in the world. You'll know you've arrived because you'll find a bust of Lenin peering weirdly across the ice toward Moscow. Dig down 20 feet and you'll uncover a pair of locked doors.
Away From It All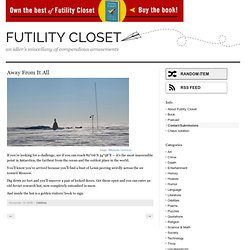 pjammer: My Favorite Liar
ne of my favorite professors in college was a self-confessed liar. I guess that statement requires a bit of explanation.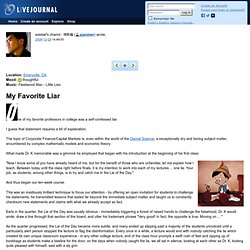 Gödel's Incompleteness Theorem
Monstropedia
Free Nature Sounds Mixer
Western Philosophy
35 Amazing Uses For Old Pallets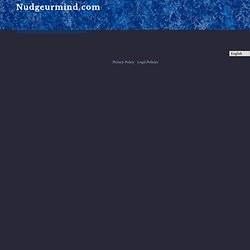 1. Antelope Canyon: The most photographed canyon in the southwest of the US is Antelope Canyon. It is found in Navajo land in the state of Arizona.
Strange Things In Random Places!! | Nudge-ur-Mind
How to make roses from leaves
Cool paper toy
Stop-motion Magic!