Beauty
Solid perfume pocket watch locket. Try as I might, I cannot seem to grasp even the most basic of feminine beauty rituals.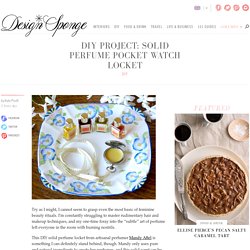 I'm constantly struggling to master rudimentary hair and makeup techniques, and my one-time foray into the "subtle" art of perfume left everyone in the room with burning nostrils. This DIY solid perfume locket from artisanal perfumer Mandy Aftel is something I can definitely stand behind, though. Mandy only uses pure and natural ingredients to create her perfumes, and this solid scent can be easily applied with no risk of over-dousing. Guest Blog: Learn how to make your own perfume by Meredith Tucker of Sweet Anthem. A super sweet tutorial for you today from Meredith Tucker of Sweet Anthem.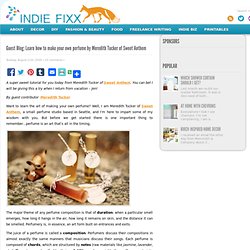 You can bet I will be giving this a try when I return from vacation – Jen! By guest contributor Meredith Tucker Want to learn the art of making your own perfume? Well, I am Meredith Tucker of Sweet Anthem, a small perfume studio based in Seattle, and I'm here to impart some of my wisdom with you. How to Make Handmade Cold Process Soaps. Handmade soap is gentler on skin because it's made with natural ingredients, not synthetic ingredients found in most commercial soaps whose sole purpose is to create a foam or lather.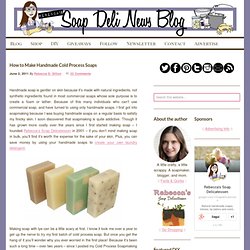 Because of this many individuals who can't use commercial soap, and have turned to using only handmade soaps. I first got into soapmaking because I was buying handmade soaps on a regular basis to satisfy my finicky skin. I soon discovered that soapmaking is quite addictive. Though it has grown more costly over the years since I first started making soap – I founded Rebecca's Soap Delicatessen in 2001 – if you don't mind making soap in bulk, you'll find it's worth the expense for the sake of your skin.
---