Arduino
bionic_arduino_class4.pdf (application/pdf Object)
Arduino Help Table of Contents- aHTtoc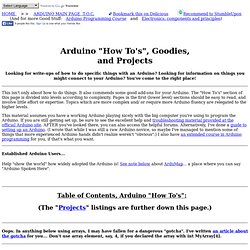 Bookmark this on Delicious Recommend to StumbleUpon (And for more Good Stuff: Arduino Programming Course and Electronics: components and principles ) Looking for write-ups of how to do specific things with an Arduino?
Bionic Arduino is a set of four 3-hour classes in November 2007 hosted by Machine Project and taught by Tod E. Kurt. It is an introduction to microcontroller programming and interfacing with the real world using the Arduino physical computing platform. It focuses on building new physical senses and making motion with the building blocks of robotics, using Arduino as a platform.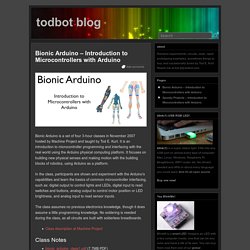 Excellent Robotics Tutorials – And a Trossen Winner | Brick Labs
ARDUINO_NOTEBOOKv6.pdf (application/pdf Object)
Here are some documents I have written for using the Arduino platform: How to add 16 digital inputs to the Arduino using shift registers How to add 16 digital outputs to the Arduino using shift registers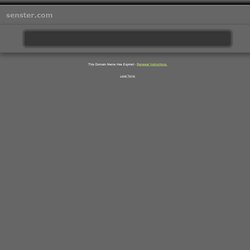 Arduino Resources « Alex Zivanovic
Presentations and Documents tagged arduino
How-To: Romance Pants Brought to you by Team Instructables is the hilariously clever Romance Pants project. The zipper being pulled down triggers the room lights dimming and the stereo volume going up. When the waist button is undone, the candles automatically light.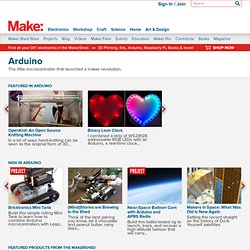 External resources for Arduino - Wikiid