KINDLE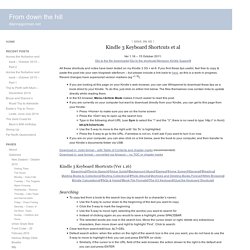 From down the hill : Kindle 3 Keyboard Shortcuts et al
Kindle 3 Keyboard Shortcuts et al Ver 1.16 – 15 October 2011:[Go to the file downloads] [Go to the shortcuts] [Amazon Kindle Support] All these shortcuts and notes have been tested on my Kindle 3 3G + wi-fi.
10:08 AM by fjtorres in E-Book General | News US antitrust is primarily about consumer harm (hence the recent compensation awards) but it also offers (small) companies a venue for redress of anticompetitive behavior by other companies. The bar is normally pretty high so there are few filings and even less successes but there is one big exception: when a company (or group) has already been found guilty of antitrust violations, the judge's findings of fact become indisputable "evidence" on which competitors claiming harm can base their claims of damages. The most recent example being the Microsoft antitrust case where the Judge ruled that MS had caused Netscape no harm but that their attempt to do so consituted an antitrust violation and thus he put them under antitrust monitoring for a decade.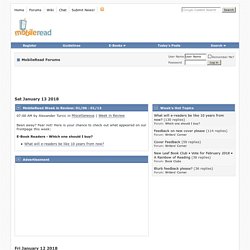 Ereaders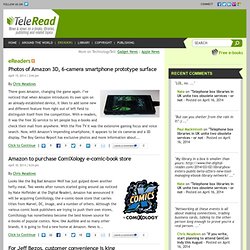 Well, sort of. There are at least a couple of catches. Through March 31, TigerDirect is offering a 4 GB 7-inch Android 4.1 tablet bundled with an anti-virus software suite, Total Defense Premium Internet Security.
Kindle Price Drop Tracker
by Pamela Claughton Kindle Edition published 2011-02-21 Bestseller ranking: 528997 This is a short guide that will help you to ace your next interview.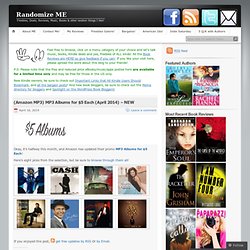 Book Description: WINNER, 2013 Hugo Award for Best Novella Nominee, 2013 World Fantasy Award for Novella From #1 New York Times bestselling author Brandon Sanderson, The Emperor's Soul showcases a fascinating magic system as the clock ticks down for a condemned criminal.When Shai is caught replacing the Moon Scepter with her nearly flawless forgery, she must bargain for her life. An assassin has left the Emperor Ashravan without consciousness, a circumstance concealed only by the death of his wife. If the emperor does not emerge after his hundred-day mourning period, the rule of the Heritage Faction will be forfeit and the empire will fall into chaos.Shai is given an impossible task: to create–to Forge–a new soul for the emperor in less than one hundred days.
Randomize ME