CROCHET BLOGS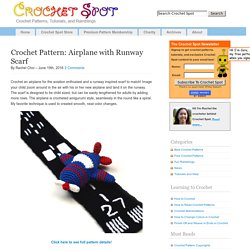 Crochet Spot
Mystery Crochet Along: A Gift for V-Day (Part 2) By Rachel Choi – January 17th, 2014 Be the first to comment Part #2 of the Mystery Crochet Along (CAL) is now posted!!! You can find the pattern added to the end of the original CAL post here: Mystery Crochet Along: A Gift for V-Day This part is fairly short. You'll be crocheting 5 of these objects.
This is a very easy but lovely cowl in a rich colorway that is very flattering. The 3-D, textured roundels lend a "furry" and fun feel to the cowl, making it at the same time, cozier. It reminds me of a yarnie Hawaiian lei. Enjoy! Materials- 1 skein Red Heart worsted weight yarn, Copper Classic (alternately, you can use Wintuk Rust) 1 skein Red Heart worsted weight yarn, Carrot About 1/2 skein Red Heart worsted weight yarn, Pumpkin Crochet hook size H Scissors Blunt needle to weave in tails With Copper Classic or Wintuk Rust and H hook, ch 120, sl st to join rnd.
Craftybegonia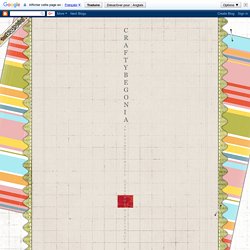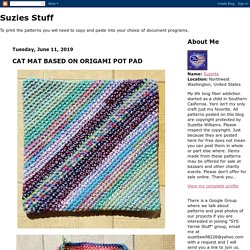 Suzies Stuff
Saturday, January 04, 2014 Top Blogger Thanks for making me a "Top Blogger". Friday, November 01, 2013
Happy Yellow House!
The Crochet Dude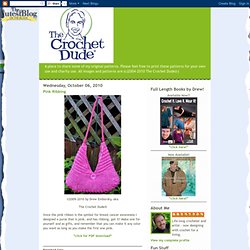 Here is a versatile granny square that can be used for afghans, lapghans, shawls, etc. I used some Lion Brand for this example, feel free to substitute any yarn you'd like! Enjoy!
We're starting our 3rd CAL today, and it should be a lot more fun than the other ones because now I'm really getting into it plus the Facebook page is growing like crazy (thank you SO SO MUCH), so there's going to be a lot more of us crocheting together :) **Hoy empezamos nuestro 3er CAL (crochet along - viene a ser tejer juntas, no?), y me parece que va a ser mucho mas divertido que los otros porque estoy re entusiasmada (se dan cuenta que casi que no tengo vida no? :p) y ademas la pagina de Facebook esta creciendo que es una locura (MUCHAS GRACIAS), asi que vamos a ser un monton mas tejiendo junt@s :) Post pictures of your work in progress in the Facebook page if you'd like, or you can send them to me and I'll post them for you :)
Ana Paula's Amigurumi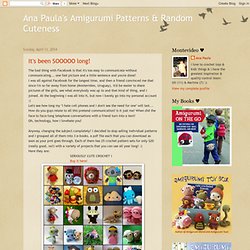 Mary Maxim Starlette (1 skein = 180 yds/165 m) 7 skeins Kelly Green 4 skeins White Gauge: 10 sc and 10 rows = 3 inches Abbreviations: Ch = chain Sc = single crochet NB: All stitches are sc unless otherwise noted.
Blooming Patterns