Spirituality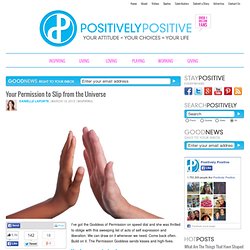 Your Permission To Slip From The Universe
I've got the Goddess of Permission on speed dial and she was thrilled to oblige with this sweeping list of acts of self expression and liberation. We can draw on it whenever we need. Come back often. Build on it. The Permission Goddess sends kisses and high-fives.
post written by: Marc Email Sometimes the most random everyday encounters force us to stop and rethink the truths and perceptions we have ingrained in our minds. These encounters are educationally priceless. They spawn moments of deep thought and self-reflection that challenge the status quo and help us evolve as sensible individuals.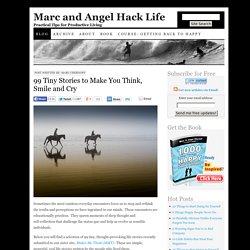 Iso-Tones - Tones
The tone library is organized into four categories : Recreational , Spiritual , Lucid Dreaming and Miscellaneous . Each of these categories offers a wide variety of sessions designed with different purposes in mind. To download tones right-click and choose "Save Link As", otherwise they will open in QuickTime within your browser by default. This is a problem with QuickTime overriding browser settings and not with the website or your browser.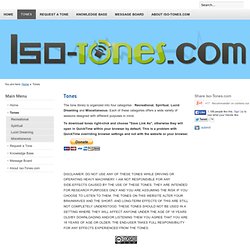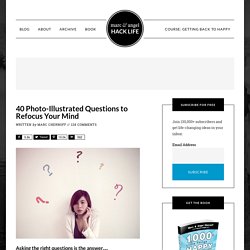 post written by: Marc Email Asking the right questions is the answer… It's not the answers you get from others that will help you, but the questions you ask of yourself. Here are 40 thought-provoking questions to help you refresh and refocus your thinking: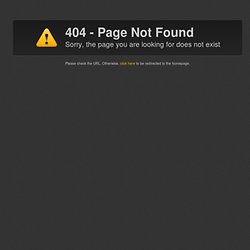 A Resource Library For The Spiritual Traveler During this time of spiritual transformation, you have a unique opportunity to make tremendous changes in your life. In this section you will find articles of interest , inspirational stories , and useful techniques that will assist you on your spiritual journey. Use them to help improve your meditation, spiritual disciplines, & prayer; increase your spiritual growth and heal. Enjoy! Articles of Interest
Author's Note: The Egg is also available in the following languages: The Egg By: Andy Weir You were on your way home when you died. It was a car accident.