Outils/video/slide...
Traduction
Micro-formation : Webinaire - la WebTV d'UbiCast
DimDim | Fiche logiciel PLUME
Fonctionnalités générales DimDim est un environnement de web conferencing développé sur le modèle Client/serveur.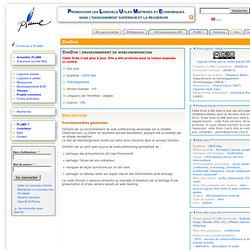 Description La diffusion de séminaires ou de conférences en direct sur le web s'est largement répandue ces dernières années. En effet, la diffusion sur le web permet d'atteindre une audience plus large.
Webinaire : description et outils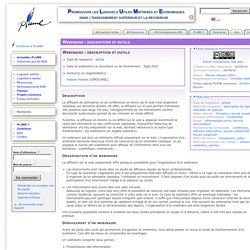 10 Web Apps pour un workflow plus fluide en ligne | Onextrapixel - Accentuer Traite Web sans accroc
When trying to be efficient online there are many factors an App needs to be able to perform. It's often not enough that they have a slick UI and great features.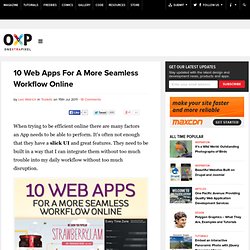 Chaîne de loiclemeur‬‏
Vidéo SlideShare et présentations PowerPoint | Solutions puissantes de communication - une vidéo Vie pratique
Chaîne de loiclemeur‬‏
CDDP37 Episode 7 : Une présentation de SlideShare ? - une vidéo Art et Création
Chaîne de loiclemeur‬‏