Géolocalisation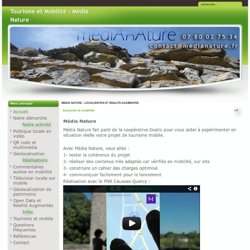 Média Nature fait parti de la coopérative Oxalis pour vous aider à expérimenter en situation réelle votre projet de tourisme mobile. Avec Média Nature, vous allez : 1- tester la cohérence du projet
Media Nature : localisation et realite augmentee
Chaîne de loiclemeur‬‏
Naviguez plus facilement dans Street View‬‏
The Introduction Wufoo is a web application that helps anybody build amazing online forms. When you design a form with Wufoo, it automatically builds the database, backend and scripts needed to make collecting and understanding your data easy, fast and fun. Because we host everything, all you need is your web browser and a few short minutes to build a form and start using it right away.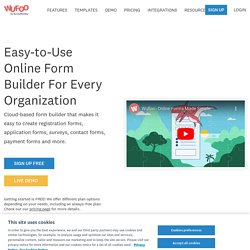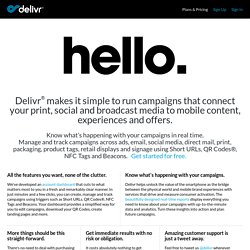 All the features you want, none of the clutter. We've developed an account dashboard that cuts to what matters most to you in a fresh and remarkably clear manner. In just minutes and a few clicks, you can create, manage and track campaigns using triggers such as Short URLs, QR Codes®, NFC Tags and Beacons. Your dashboard provides a simplified way for you to edit campaigns, download your QR Codes, create landing pages and more. Know what's happening with your campaigns.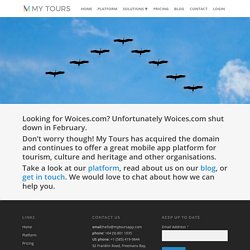 Login | Join woices | help | english ▼ español català français »Echoes & walks Groups Listen, create and share
otmoulins woice - woices.com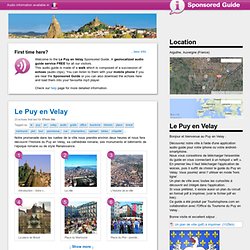 Le Puy en Velay - Guides sponsorisés woices
Echoes and walks Sponsored Guides provide FREE audio guide services to all its visitors. Audio guides are made of echoes and walks: Use your mobile phone
Voyages EveryTrail par ccvoi - page 1 - l'ordre: date de création
En 1886, Vincent Van Gogh écrit à son frère Théo : J'ai construit tout mon travail en quelque sorte sur les japonais, et si je n'en ai rien dit à Bing, c'est parce que je crois qu'après mon séjour dans le Midi, je pourrai de nouveau m'occuper plus sérieusement de cette affaire... L'art japonais, en décadence dans sa patrie, reprend racine chez les impressionnistes français. L'intérêt pour les créations artistiques japonaises ne cessait de croître, et Vincent écrit encore à son frère à ce sujet : En effet, nous n'en savons pas assez sur les japonais...
Dans les pas de Vincent à Auvers on Tripline