Pearls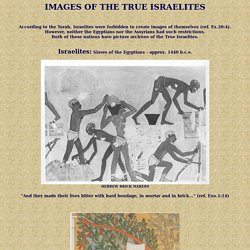 j, According to the Torah, Israelites were forbidden to create images of themselves (ref. Ex.20:4).
Images of the True Israelites
Vatican: the Holy See
The Oldest Written Melody in History c.1400 BC!!!
Humanism vs. Christianity
Days Of Noah
Yhwh Our Righteousness
Two Wolves
THE NATSARIM DOCUMENTARY
Did the Vatican Create Islam? Part 2
Shocking Truth About Valentines Day!
New Years (Pagan)
Julian Calendar History
Don't Leave YHWH or 7 Unclean Spirits will Attack you!
HisLoveisinHisLaw
Podcast
Podcast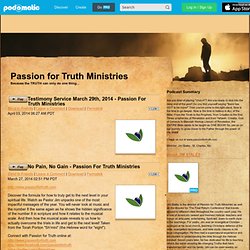 PodOmatic | Podcast - Passion for Truth Ministries
December 31, 2013 02:17 PM PST Pastor Jim Staley teaches on this week's Torah Portion "Va'era" which means "I Appeared". Connect with us online at: http://www.passionfortruth.comhttp://www.facebook.com/passionfortruthhttps://twitter.com/pftministries If you're in the St. Louis, Missouri area, please come worship with us at PFT! December 18, 2013 09:10 AM PST
Best Free Podcasts
Bayadwa- Hebrew Inspired Garments
Cullman First Church of the Nazarene | Cullman First Church Of The Nazarene
l.php?u=http%3A%2F%2Fwww.youtube
l.php?u=http%3A%2F%2Fwww.youtube
l.php?u=http%3A%2F%2Fwww.youtube
l.php?u=http%3A%2F%2Fwww.youtube
l.php?u=http%3A%2F%2Fwww.youtube
l.php?u=http%3A%2F%2Fwww.youtube
l.php?u=http%3A%2F%2Fwww.youtube
deut10-17
HolidaysVsHolyDays
EliYah's Home Page
Some have written me asking for an explanation of why I use the form "Yahushua" in reference to the Messiah while others use "Yahshua", "Yeshua" or "Yehoshua". The purpose of this study is to go through each of these pronunciations and determine which is the most correct. I'm not one that believes that you need to pronounce the Messiah's name exactly like I do in order to be saved. However, the issue of the Messiah's name is a very important one. If you don't believe me, read the below scriptures: Acts 2:38 Then Peter said to them, "Repent, and let every one of you be baptized in the name of Yahushua Messiah for the remission of sins; and you shall receive the gift of the Holy Spirit.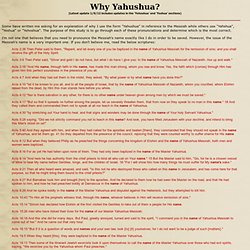 Why "Yahushua"?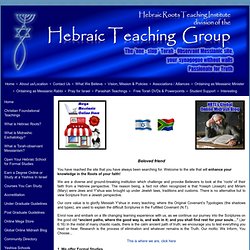 Hebraic Roots Teaching Institute > Home
Beloved friend You have reached the site that you have always been searching for. Welcome to the site that will enhance your knowledge in the Roots of your faith! We are a diverse and ground-breaking institution which challenge and provoke Believers to look at the 'roots' of their faith from a Hebrew perspective. The reason being, a fact not often recognized is that Yoseph (Joseph) and Miriam (Mary) were Jews and Y'shua was brought up under Jewish laws, traditions and customs.
Yeshua as a representative of the Father and gave His life at calvary in order to re-establish the original marriage covenant Moses explained at Mt. Sinai when all the children of Israel vowed to be the bride of Yah forever. They broke their marriage vows by becoming spiritual adulterers when they went back to worshipping other gods. Keep in mind throughout this teaching that Israel/Israelite is biblically defined as "those who are overcome by Yahveh, the Holy One of Israel).
YAH'S WATCHMAN
Or join with email Or Join with Email By joining, you agree to our Terms of Use and Privacy Policy. Or Sign in with email Forgot your password? Forgot your password
Sweden in Grip of Islam Video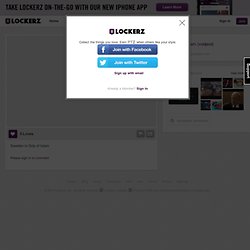 Or join with email Or Join with Email By joining, you agree to our Terms of Use and Privacy Policy. Or Sign in with email Forgot your password?
Muslim Demographics Video
Antiquities of the Jews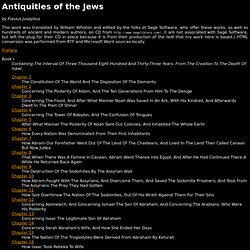 by Flavius Josephus This work was translated by William Whiston and edited by the folks at Sage Software, who offer these works, as well as hundreds of ancient and modern authors, on CD from http://www.sagelibrary.com/. (I am not associated with Sage Software, but left the plug for their CD in place because it is from their production of the text that my work here is based.) HTML conversion was performed from RTF and Microsoft Word sources locally. Preface Book I
Tisha B'Av - Out of the Darkness - Holiday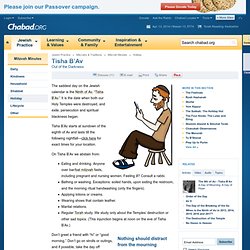 The saddest day on the Jewish calendar is the Ninth of Av, "Tisha B'Av." It is the date when both our Holy Temples were destroyed, and exile, persecution and spiritual blackness began. Tisha B'Av starts at sundown of the eighth of Av and lasts till the following nightfall—click here for exact times for your location. On Tisha B'Av we abstain from: Eating and drinking.
Julian Calendar History
The Saturnalian Brotherhood pt.13/13 - Message Received
Jesuit Order Occult History pt.1_10