Free energy
Energy-Free Energy- Power Generation - shared folder - free file sharing and storage
The purpose of this web site is to provide you with an introduction to a series of devices which have been shown to have very interesting properties and some are (incorrectly) described as 'perpetual motion' machines. What's that you say - perpetual motion is impossible? My, you're a difficult one to please. The electrons in the molecules of rock formations have been spinning steadily for millions of years without stopping - at what point will you agree that they are in perpetual motion? So, why don't electrons run out of energy and just slow down to a standstill? The universe is a seething cauldron of energy with particles popping into existence and then dropping out again.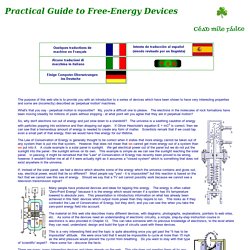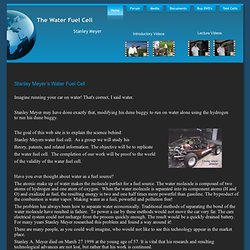 Stanley Meyer Introductory Videos Lecture Videos Click Here Stanley Meyer's Water Fuel Cell Imagine running your car on water!
Electricity from the sun and the wind
Major Objectives To reduce the economic and institutional barriers between people and sustainable housing. To begin reversing the overall negative effect that conventional housing has on the planet. To create a less stressful existence for people in an effort to reduce the stress that they in turn place on the planet and each other.
No one likes acne scars. The dimple marks and discoloration that may stick around long after your acne has healed over are both unsightly and embarrassing. Whether you want to get rid of the scars in an effort to pick up more dates, become more attractive to your mate, to improve your professional appearance for work, or even just because it is something you want to do, there are options out there for you. What Causes Acne Scars? Acne scars form when collagen tissue in the skin is damaged by acne. Collagen is the main component of the fibrous tissue that gives your skin shape and support.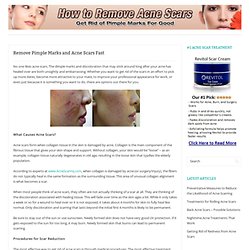 Despite shifting into higher gear within the consumer's green conscience, hybrid vehicles are still tethered to the gas pump via a fuel-thirsty 100-year-old invention: the internal combustion engine. However, researchers at Michigan State University have built a prototype gasoline engine that requires no transmission, crankshaft, pistons, valves, fuel compression, cooling systems or fluids. Their so-called Wave Disk Generator could greatly improve the efficiency of gas-electric hybrid automobiles and potentially decrease auto emissions up to 90 percent when compared with conventional combustion engines.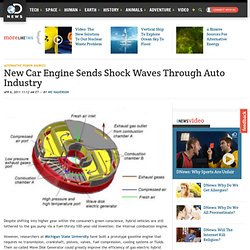 "All that is necessary for the triumph of evil is for good men to do nothing." ~ Edmund Burke Bill Clinton announced what it represented in his State of the Union Address Jan 27, 2000 ~ "It is a Rising Sun!" The Eye of Horus.