Survival
15 FREE Kindle eBook and back issue downloads for Jan 10-11 (Thursday and Friday) Survival Stressors in a Survival Situation. Any event can lead to stress and, as everyone has experienced, events don't always come one at a time.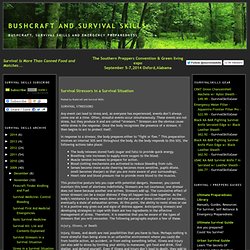 Often, stressful events occur simultaneously. These events are not stress, but they produce it and are called "stressors." Stressors are the obvious cause while stress is the response. Once the body recognizes the presence of a stressor, it then begins to act to protect itself. Survivalist Forum Survival Gear SHTF and TEOTWAWKI Articles.
Joel Skousen's Web Site. Daily Survival. Okieprepper. 4th Amendment Ignored By Indiana Sheriff. Craghoppers Bear Grylls Clothing Review | PerfectUnion.com. Bear Grylls is a famous adventurer.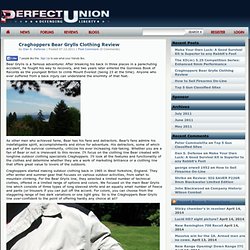 After breaking his back in three places in a parachuting accident, he fought his way to recovery, and two years later entered the Guinness Book of Records as the youngest Briton to climb Mount Everest (being 23 at the time). Anyone who ever suffered from a back injury can understand the enormity of that feat. As other men who achieved fame, Bear has his fans and detractors. Bear's fans admire his indefatigable spirit, accomplishments and strive for adventure. Welcome.
Thetaoofrusty.yolasite.com/low-cash-cache.php. Howdy Folks.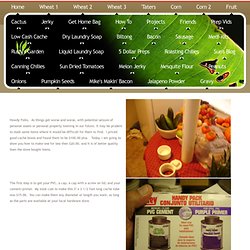 As things get worse and worse, with potential seizure of personal assets or personal property looming in our future, it may be prudent to stash some items where it would be difficult for them to find. I priced good cache boxes and found them to be $100.00 plus. Today, I am going to show you how to make one for less then $20.00, and it is of better quality then the store bought items. The first step is to get your PVC, a cap, a cap with a screw on lid, and your cement/primer. Emergency Preparedness Lists (emergency preparation) Free Downloads. Survival Books - Compact Survival Kit - FM 21-76 US ARMY SURVIVAL MANUAL Reprinted as permitted by U.S.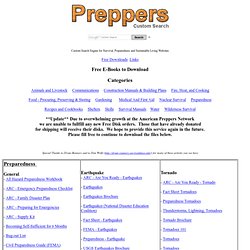 Department of the Army License: - King James Bible Use this to survive TEOTWAWKI - Survival Myths. WikiLeaks.
COLONEL SIXX: I HATE TO SAY I TOLD YOU SO, BUT… | Colonel6's Blog. Tactical Intelligence. Defense. New Thread at Oklahoma Forum Describing East Central Oklahoma Community Project. At I have posted a thread inviting interested people in joining the East Central Oklahoma Community Project here at alt-market. com: Additionally a social group "East Central Oklahoma Community Project" was created at the city-data forum website: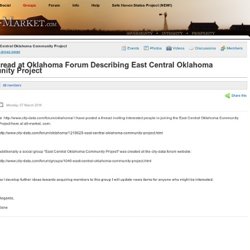 ---