Food Images
Piglet bento. Japan is cooler than you. Desserts That Are Almost Too Cute To Eat. Hi, my name is Himani and I'm a sugar addict.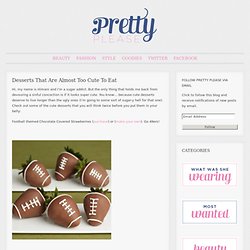 But the only thing that holds me back from devouring a sinful concoction is if it looks super cute. You know… because cute desserts deserve to live longer than the ugly ones (I'm going to some sort of sugar-y hell for that one). Check out some of the cute desserts that you will think twice before you put them in your belly: Football themed Chocolate Covered Strawberries (purchase) or (make your own).
Chick eggs. Snorlax Bento. Character Bentos. Published on October 4th, 2011.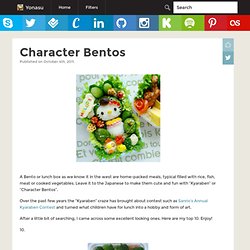 A Bento or lunch box as we know it in the west are home-packed meals, typical filled with rice, fish, meat or cooked vegetables. Leave it to the Japanese to make them cute and fun with "Kyaraben" or "Character Bentos". Over the past few years the "Kyaraben" craze has brought about contest such as Sanrio's Annual Kyaraben Contest and turned what children have for lunch into a hobby and form of art.
Latte Art. Latte Art: 40 Examples. Since 1980s, the art form created by pouring steamed milk into a shot of espresso, or so called latte art, has been widely welcomed within the modern society, which thirsts for elegance and beauty.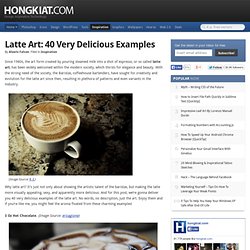 With the strong need of the society, the Baristas, coffeehouse bartenders, have sought for creativity and evolution for the latte art since then, resulting in plethora of patterns and even variants in the industry. (Image Source: R. E.) Why latte art? It's just not only about showing the artistic talent of the baristas, but making the latte more visually appealing, sexy, and apparently more delicious. Coffee Dessert. Egg Heart. Drink.
---