management bien-être
Get flash to fully experience Pearltrees
For many years I worked in palliative care. My patients were those who had gone home to die. Some incredibly special times were shared. I was with them for the last three to twelve weeks of their lives. People grow a lot when they are faced with their own mortality. I learnt never to underestimate someone's capacity for growth.
April 2012 A palliative care nurse called Bronnie Ware made a list of the biggest regrets of the dying .
One factor that is increasingly being cited as an important economic indicator is happiness.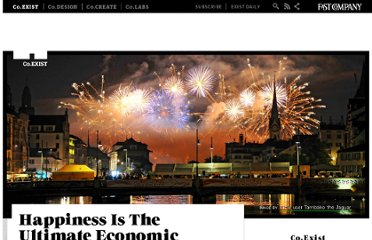 À l'échelle d'une civilisation L'Homme est conduit par la liberté d'action. L'histoire en offre des exemples inlassablement répétés.