Gamification
La finance en Open source | Atelier | Dimanche 18 Mars 2012. Online Social Savings Leader Smartypig Becomes SaaS with GoalSaver. Last night, I exchanged a few emails with Jon Gaskell - Co-Founder of Smartypig.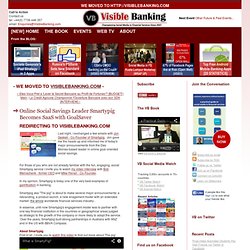 Jon gave me the heads up and informed me of today's major announcements from the Des Moines-based leader in online goal-oriented social savings. For those of you who are not already familiar with the fun, engaging, social Smartypig service I invite you to watch my video interview with Bob Weinschenk - former CEO and Mike Ferrari - Co-Founder. In my opinion, Smartypig is today one of the very best examples of gamification in banking. Banks start playing games with your money. Mobile Expense Tracker - Toshl - Blog - Gamification of personal finance, there's a better way to do it. There's a lot of talk of gamification in personal finance, but it shouldn't be about piling on extra layers of unwanted information.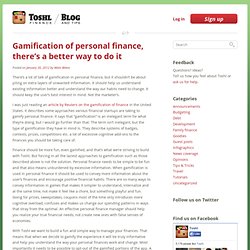 It should help us understand existing information better and understand the way our habits need to change. It should keep the user's best interest in mind. Not the marketer's. SaveUp. Save, Connect, Level Up! INSOLITE • Vous séchez la gym ? Votre iPhone vous retient 5 dollars. Vous avez pris du bide pendant les fêtes, et vous vous promettez d'aller plus souvent à votre salle de sport.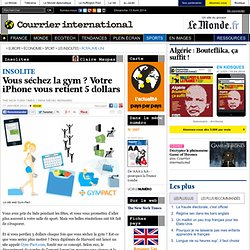 Mais vos belles résolutions ont tôt fait de s'évaporer. Et si vous perdiez 5 dollars chaque fois que vous séchez la gym ? Est-ce que vous seriez plus motivé ? James Gardner: Innovate with Gamification. Bio James Gardner Dr.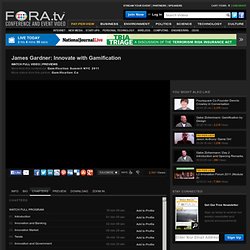 James Gardner is the Chief Strategy Officer at Spigit.
---