Cooking
Dr. Pepper Barbecue Sauce Recipe at Epicurious
photo by Jamie Tiampo yield Makes 5 cups Good for Slathering: Pork; beef; duck; ribs My students make this barbecue sauce every month in my Southern-barbecue classes. It is the only red sauce that we make in the class, and we always double the recipe because the class slathers it on everything!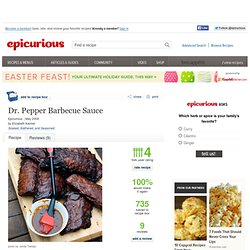 Punchfork — The best new recipes from top food sites
Crockpot Cuban Pork When I was in college, after I had put on that extra "freshman 15″, which in my case was actually a freshman 40, I decided to go vegetarian. It wasn't for any other reason than to lose the extra weight I had put on.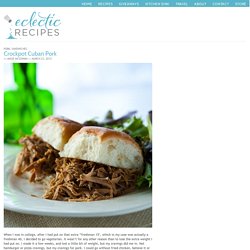 Crockpot Cuban Pork
Cooking is fun now. Deal with it.
penniesonaplatter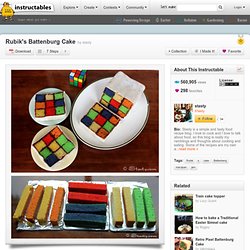 Why make this cake? The Rubik's cube is close to my heart as I am a child of the eighties and the Rubik's cube always brings me back to a time of joy and wonder. It's hard to imagine kids today being as fascinated as I was by such a simple but clever toy.
Rubik's Battenburg Cake
Get your cook on.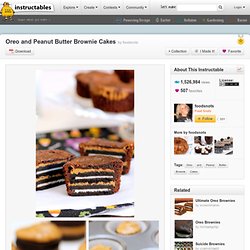 Oreo and Peanut Butter Brownie Cakes
So, after being gone all last week, this has been catch up on the house week. Mostly laundry actually. Man, who knew that a weeks worth of laundry from 5 people could be so daunting. Yikes!! But I am kind of behind on my cooking and baking as well since I've been gone and cleaning.
Get your cook on.