Web trends
59% of 100 Leading Retailers are on Facebook
I recently attended OMMA Global in New York.
What's Next in Online Advertising? - Mashable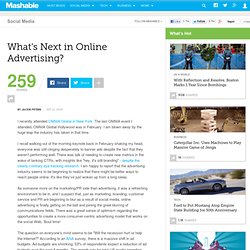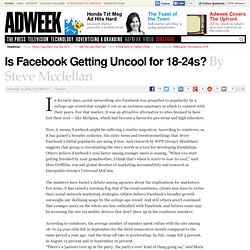 Is Facebook Getting Uncool for 18-24s?
In its early days, social-networking site Facebook was propelled to popularity by a college-age crowd that sought it out as an exclusive sanctuary in which to connect with their peers.