Social Media Marketing
Use Wikipedia as a Marketing Tool -- Wikipedia -- RLM PR -- Wiki. Only eight years old, Wikipedia, 'the free encyclopedia that anyone can edit' already has more than three million articles in English alone, covering nearly all major companies and a lot of minor ones as well.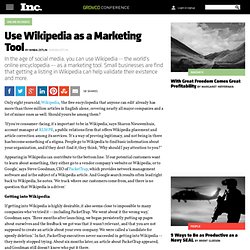 Should yours be among them? 'If you're consumer-facing, it's important to be in Wikipedia,' says Sharon Nieuwenhuis, account manager at RLM PR, a public relations firm that offers Wikipedia placement and article correction among its services. Ad Leaders See Web's Threat and Promise. How to Write a Successful Spe. I've just read (or in some cases skimmed) all 691 submissions that came in through our Web 2.0 New York call for participation.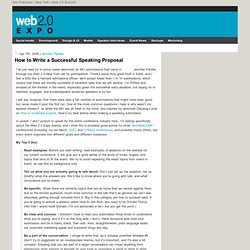 There's some truly great stuff in there, and I feel a little like a Harvard admissions officer; we'll accept fewer than 1 in 10 submissions, which means that there are literally hundreds of excellent talks that we will decline. I'm thrilled and amazed at the interest in the event, especially given the somewhat early deadline, but saying no to talented, engaged, and knowledgeable would-be speakers is no fun. I will say, however, that there were also a fair number of submissions that might have been good, but never made it past the first cut. One of the most common questions I hear is why wasn't my session chosen? , so while the 691 are all fresh in my mind, and inspired by Jeremiah Owyang's post on How to moderate a panel, here's my best advice when making a speaking submission.
The 7 Harsh Realities of Social Media Marketing. Top 5 Budget Social Media Monitoring Tools. Viralheat – our favourite low cost solution In the run up to Monitoring Social Media 09 I've been checking out some of the free or low-cost social media monitoring solutions.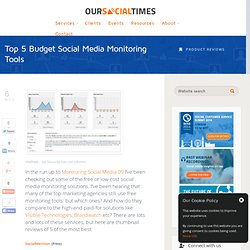 I've been hearing that many of the top marketing agencies still use free monitoring tools: but which ones? And how do they compare to the high-end paid-for solutions like Visible Technologies, Brandwatch etc? What Social Media Means for Search - Advertising Age - Digital.
Cases and examples
How to build a Facebook community. Here are 14 'levers' you need to be pulling Like any social tool, Facebook needs to be worked in order to achieve specific marketing, event or fundraising goals.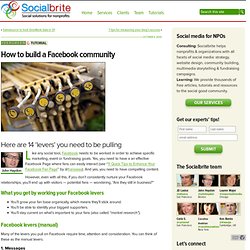 Yes, you need to have a an effective Facebook Page where fans can easily interact (see "11 Quick Tips to Enhance Your Facebook Fan Page" by @franswaa). And yes, you need to have compelling content. However, even with all this, if you don't consistently nurture your Facebook relationships, you'll end up with visitors — potential fans — wondering, "Are they still in business?"
Symbaloo Hits US Market With Start Page, Curation Engine. Before there was social networking as we know it today, and before blogs, there were flat home pages.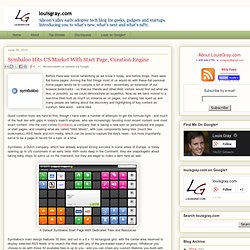 Among the first things most of us would do with these flat personal home pages would be to compile a list of links - essentially an extension of our browser bookmarks - so that our friends and other Web visitors would find out what we like, or possibly, so we could demonstrate an expertise. Now, as we have moved to a real-time Web built as much on streams as on pages, our sharing has sped up and many people are talking about the discovery and highlighting of key content as curation.
---