Pinterest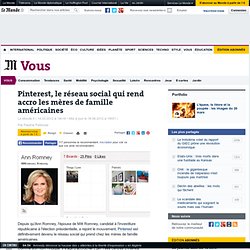 Pinterest, le réseau social qui rend accro les mères de famille américaines
Le Monde.fr | • Mis à jour le | Par Pauline Pellissier Depuis qu'Ann Romney, l'épouse de Mitt Romney, candidat à l'investiture républicaine à l'élection présidentielle, a rejoint le mouvement, Pinterest est définitivement devenu le réseau social qui prend chez les mères de famille américaines.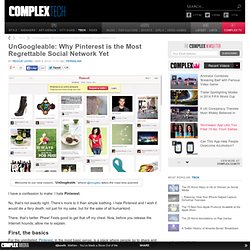 UnGoogleable: Why Pinterest is the Most Regrettable Social Network Yet
Welcome to our new column, "UnGoogleable," where @ocugwu takes the road less queried.
Pinterest has emerged as the runaway social media hit of early 2012. You probably knew that already. But did you know the company just has 12 people?