Pinterest
Pinterest, le réseau social qui rend accro les mères de famille américaines. Le Monde.fr | • Mis à jour le | Par Pauline Pellissier Depuis qu'Ann Romney, l'épouse de Mitt Romney, candidat à l'investiture républicaine à l'élection présidentielle, a rejoint le mouvement, Pinterest est définitivement devenu le réseau social qui prend chez les mères de famille américaines.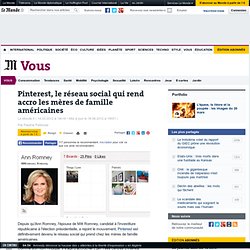 Comme son nom l'indique, il s'agit d'accrocher ("pin") ses centres d'intérêts ("interest") sur sa page personnelle. Un grand album virtuel où l'on insère une multitude de photos. Ce peut être des vêtements, de la déco, des talons hauts, des carnets de voyage, des projets de bébé, de mariage ou de maison. Un joyeux mélange d'espoirs, de rêves et de désirs... majoritairement féminins. UnGoogleable: Why Pinterest is the Most Regrettable Social Network Yet. Welcome to our new column, "UnGoogleable," where @ocugwu takes the road less queried.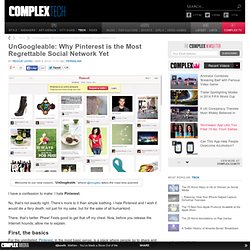 I have a confession to make: I hate Pinterest. No, that's not exactly right. There's more to it than simple loathing. Is This Mark Zuckerberg's Pinterest Profile? | Digg Topnews. Pinterest: Everything You Wanted to Know About 2012's Hottest Startup. Pinterest has emerged as the runaway social media hit of early 2012.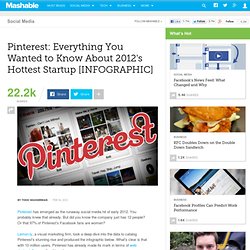 You probably knew that already. But did you know the company just has 12 people?
---