Junk to Read
Let the Words Flow - FictionPress.com. Online Book Catalog - Overview. Note: we also have offline book catalogs to download and use at home.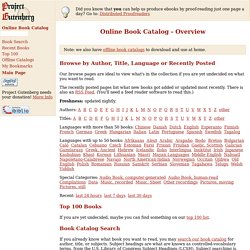 Browse by Author, Title, Language or Recently Posted Our browse pages are ideal to view what's in the collection if you are yet undecided on what you want to read. The recently posted pages list what new books got added or updated most recently. There is also an RSS Feed. Authorama - Public Domain Books. The Best Places To Find Your Next Free Book Online - io9. Online Books, Poems, Short Stories - Read Print Library.
Free PDF eBooks. ManyBooks.net - Ad-free eBooks for your iPad, smartphone, or eBook reader. ManyBooks.net - Ad-free eBooks for your iPad, smartphone, or eBook reader. Google eBooks: By the Numbers, Then and Now. Posted by Abe Murray, product manager It's been about six months since we launched Google eBooks.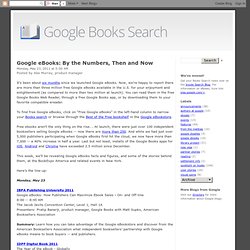 Now, we're happy to report there are more than three million free Google eBooks available in the U.S. for your enjoyment and enlightenment (as compared to more than two million at launch). Games. Help, My Half-Elf Is Pregnant! The 11 Strangest Questions From The D&D 'Sage Advice' Column. As this week's release of John Rogers and Andrea DeVitos's excellent Dungeons & Dragons #2 proves, D&D and comic books go together like… well, like escapist fantasies set in worlds with super-powerful characters that are built on tenuous, ever-changing rules.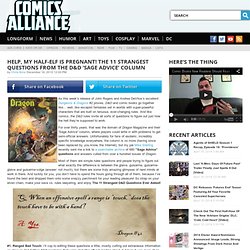 And like comics, the D&D rules invite all sorts of questions to figure out just how the hell they're supposed to work. For over thirty years, that was the domain of Dragon Magazine and their "Sage Advice" column, where players could write in with problems to get semi-official answers. Unfortunately for fans of esoteric, incredibly specific knowledge everywhere, the column is no more (having since been replaced by, you know, the Internet), but my pal Mike Sterling recently sent me a link to a searchable archive of 680 "Sage Advice" questions and answers culled from over a hundred issues of Dragon. MIT Paper Works out Paradox; Fry may not be own Grandfather. It would appear that longstanding and tricky paradox of time travel, that one who travels backward in time could conceivably influence it to the point where the time travel couldn't have happened is dead.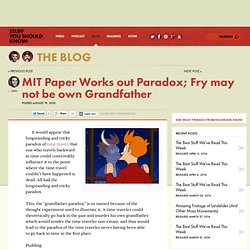 All hail the longstanding and tricky paradox. This, the "grandfather paradox," is so named because of the thought experiment used to illustrate it. A time traveler could theoretically go back in the past and murder his own grandfather, which would render the time traveler non extant, and thus would lead to the paradox of the time traveler never having been able to go back in time in the first place. The Story of Mankind. Van Loon, Hendrik .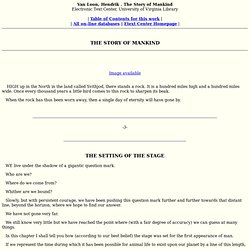 The Story of Mankind Electronic Text Center, University of Virginia Library | Table of Contents for this work | | All on-line databases | Etext Center Homepage | Image available.
---