Games for the i-thingee
CHRONO TRIGGER. Description ====================================The following bugs have been confirmed and fixes are forthcoming:- Graphic issues occurring on iPhone5S==================================== CHRONO TRIGGER has arrived for the iPhone and iPod touch!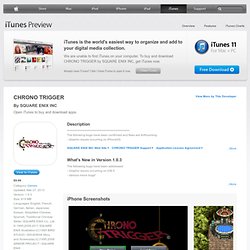 Doodle God. Description Doodle God puts the power of creation in your hands.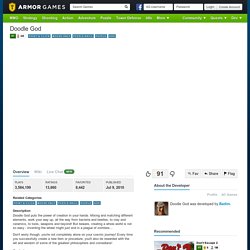 Mixing and matching different elements, work your way up, all the way from bacteria and beetles, to clay and ceramics, to tools, weapons and beyond! But beware, creating a whole world is not so easy - inventing the wheel might just end in a plague of zombies... Doodle Devil. Description You have to aid Doodle Devil in destruction of everything.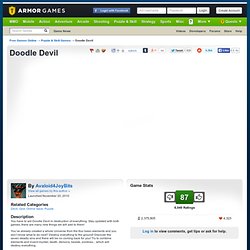 Stay updated with both games, there are many new things we will add to them! You've already created a whole Universe from the four basic elements and you don't know what to do next? Destroy everything to the ground! Auditorium - Index. Play Protector. Check your security settings Connection issues are typically caused by security settings on your network or computer.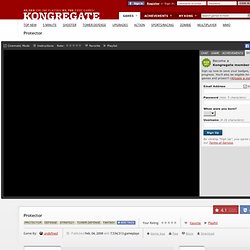 Check that your firewall or router has port 5222 open and allowing traffic. If you are on a school or office network, you may need to contact your network administrator to make the necessary changes. Is your version of Flash current? Some old versions of Flash don't work well with our new chat application. You can go to to get the newest version.
---