Flash game junk
Paladog - Play Free Games Online at Y05.com! Stark Tower Defense game , click here to play Stark Tower Defense. Mind Tree - Free Online Game and Free Online Puzzle Game from Shockwave.
Point & Click puzzle fun
Chain Reaction Games. What name do you wat to represent you here?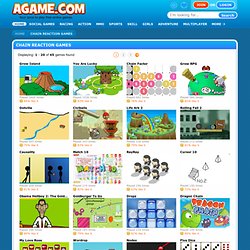 To protect your privacy, do not include your real name in your username. Your username must be at least 3 characters. Chain Reaction Games. Bubblewrap.swf (application/x-shockwave-flash Object) DICEWARS - flash game. Arcade - Flight. Puzzle games - Day of the Bobteds. Games: Play Mahjongg Dark Dimensions. Radio 4 - The Hitchhiker's Guide to the Galaxy - The Adventure Game.
Hack Slash Crawl.
---