Brittany
Dear school system, Please consider adding a mandatory class in basic logical argumentation. A lot of people apparently need lessons on things like burden of proof. Sincerely, Tired of "here's my stance, now prove me wrong" Dear Mom,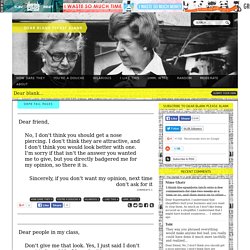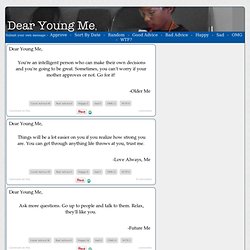 Dear Young Me, Do you have a girlfriend yet? -Younger me Dear young me,
Dear Young Me,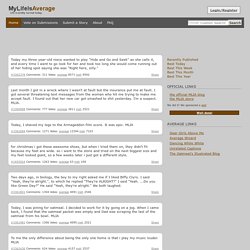 Today, I went to do my laundry in the basement of my dorms. There were no empty washers so I sat next to one with 10 minutes left. A guy said he was taking that one so I sat my clothes on the washer beside it which had 12 minutes left. The guy that stole my washer let me borrow his detergent. MLIA I made my favourite soup today.