Pics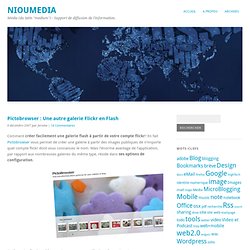 Comment créer facilement une galerie flash à partir de votre compte flickr? En fait Pictobrowser vous permet de créer une galerie à partir des images publiques de n'importe quel compte flickr dont vous connaissez le nom. Mais l'énorme avantage de l'application, par rapport aux nombreuses galeries du même type, réside dans ses options de configuration. Après avoir sélectionné le compte, vous pourrez sélectionné un set, un tag ou un groupe.
Pictobrowser : Une autre galerie Flickr en Flash « NiouMedia
Visual navigation A photo gallery need to be visual. The photos are the important thing! With PicsEngine, the navigation inside albums is very easy with their thumbnails.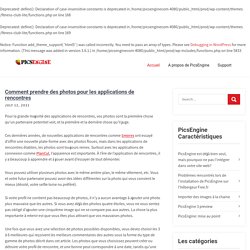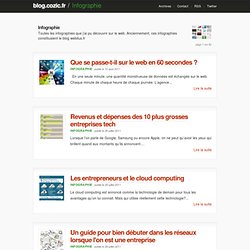 En une seule minute, une quantité monstrueuse de données est échangée sur le web. Chaque minute de chaque heure de chaque journée. L'agence... Lorsque l'on parle de Google, Samsung ou encore Apple, on ne peut qu'avoir les yeux qui brillent quand aux montants qu'ils annoncent....
Ligne 1, jeudi soir. Chose promise, chose en retard dûe. A force de recevoir des mails traitant de photographie ("J'achète quoi ?"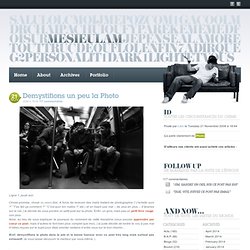 MonsieurLâm » Blog Archive » Demystifions un peu la Photo