Misc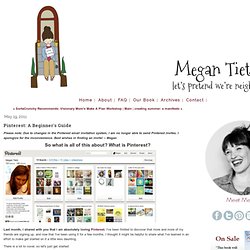 Pinterest: A Beginner's Guide - SortaCrunchy
Please note: Due to changes in the Pinterest email invitation system, I am no longer able to send Pinterest invites. I apologize for the inconvenience. Best wishes in finding an invite! -- Megan
How Graphicly is paving the way for self-published digital comic books
While technology has certainly made it easier for people to self-publish comic books or graphic novels, the same isn't true when it comes to digital distribution — or getting self-published "indie" comic books into multiple online stores so people can buy them. The lack of affordable distribution options for self-published comic books makes it difficult for creators to turn their work into a business. But with over 300,000 self-published creators expected to begin selling their own comic books and graphic novels in 2012, digital comic book startup Graphicly sees a huge opportunity for growth. In addition to Graphicly's web and Facebook distribution channels, the company recently opened up its platform for self-published comic book creators to sell their work across several different digital bookstores, including Apple's iBookstore, Amazon's Kindle store, the Android Market, Barnes & Noble, and others.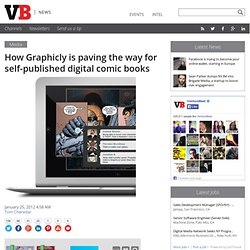 Concealed Weapons Permits
The Bureau of Criminal Investigation (BCI) processes applications for concealed weapon licenses and issues the licenses. The BCI is prohibited from providing information about the status of an application for a concealed weapon license, even to the applicant. Renewal applicants: Federal fingerprint standards have changed and some older fingerprint cards are being rejected because they no longer meet the new federal standards. If your fingerprints were rejected, you will receive a notice to obtain and submit new fingerprints so that we can process your renewal.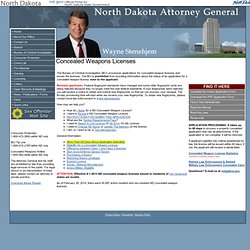 Sh*t People in Anchorage (Never) Say
Moon - Solo Dance by Yang LiPing
We keep America's truckers informed! ND Oil Boom, Causes Big Boom Posted: January 30, 2012 in Kenworth, Wallwork Truck Center Tags: 10 facts, ND, North Dakota, Oil Boom, Western 10 Facts about the Oil Boom in western, North Dakota Currently there are a total of 84 companies involved in the oil industry in western, ND.It takes between 2000 and 2200 semi loads of water per well.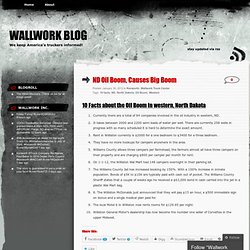 ND Oil Boom, Causes Big Boom « Wallwork Blog
Pic reunites Monty Python members
Members of Monty Python's Flying Circus are reteaming for "Absolutely Anything," a sci-fi farce combining CGI and live action, with Terry Jones to direct and Mike Medavoy to produce. Plans are for filming to begin in the U.K. this spring, with the Pythons voicing key roles as a a group of aliens who endow an earthling with the power to do "absolutely anything" to see what a mess he'll make of things — which is precisely what happens. There's also a talking dog named Dennis who seems to understand more about the mayhem that ensues than anyone else does. Robin Williams will voice the character. "It's not a Monty Python picture, but it certainly has that sensibility," Jones told Variety.