Soul & mod
Home. Record Shop (If you have any problems with the checkout facility, please email me instead) | Planet Records. Www.jesterwild.com. Auctions. Northern Soul 45s, Rare Soul 45's, Funk 45s, R&B 45's and more 45 rpm vinyl records. De Discos y Monstruos - De Discos y Monstruos. Soul music. soul 45s, crossover, R&B, Northern soul, modern soul. Soul Jazz Records – Voguing: Voguing and the House Ballroom Scene of New York City 1989-92 – Photographs by Chantal Regnault, Introduction by Tim Lawrence.
Voguing: Voguing and the House Ballroom Scene of New York City 1989-92 Photographs by Chantal Regnault, Introduction by Tim Lawrence Soul Jazz Books.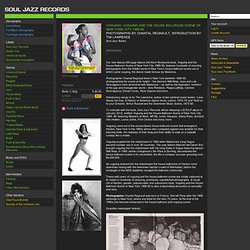 WELCOME - Right Track Records. Buy Vintage Vinyl 7-Inch 45rpm Records - select45rpm - UK seller. Al Supersonic and the Teenagers, negros con acento andaluz. El sexteto de Granada cosecha éxito mundial con su primer larga duración repleto de música negra Elegancia, sofisticación, ambientes cargados de terciopelo, humo, alta costura para ellas y trajes a medida para ellos.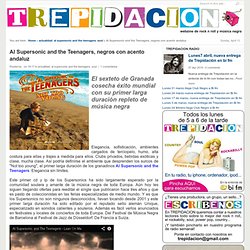 Clubs privados, bebidas exóticas y clase, mucha clase. Así podría definirse el ambiente que desprenden los surcos de "Not too young", el primer larga duración de los granadinos Al Supersonic and the Teenagers. Elegancia sin límites. Derek's Daily 45. Sateli 3 - Al Supersonic & The Teenagers Super Dj Session!!! - 20/10/11, Sateli 3. Voices Of East Anglia. Boogaloo to Salsa Clips. Young Souls - Exclusive Film - 125 MAGAZINE. Exclusive Northern Soul has been enjoying a steady revival for a while now and Dean Chalkley's much anticipated film is a case in point.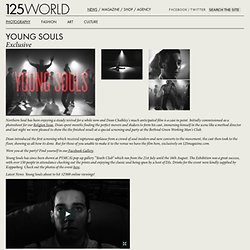 Initially commissioned as a photoshoot for our Religion Issue, Dean spent months finding the perfect movers and shakers to form his cast, immersing himself in the scene like a method director and last night we were pleased to show the the finished result at a special screening and party at the Bethnal Green Working Man's Club. Dean introduced the first screening which received rapturous applause from a crowd of soul insiders and new converts to the movement, the cast then took to the floor, showing us all how its done. Ever Soul -Daptone Records. Another Daptone Records imprint, EVER-SOUL Records, extending a careful selection of timeless vintage recordings to our customers.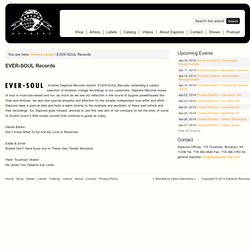 Daptone Records house of soul is musician-owned and run, as much as we see our reflection in the sound of bygone powerhouses like Stax and Motown, we also feel special empathy and affection for the smaller independent soul artist and effort. Daptone owes a special debt and feels a warm kinship to the example and aesthetic of these past artists and their recordings. Soul-Sides.com. La tienda de discos del sr. juandó | discos de verdad en el centro de Barcelona. Mo'jama records :: sell and trade vinyl corner. NORTHERN SOUL PRICE GUIDE. Ritmo, Soul y Otros Modernismos. LE CLEAN CUT, POR TUTATIS!!!! En una ciudad, al norte de la Península e invadida por bárbaros profesionales del moderneo más pasteloso, resiste un pequeño colectivo al ataque del invasor, la BARCELONA SMART RESISTANCE Sibaritas de ritmos amargos expresados por la dulce voz de una dama que llora por un amor no correspondido, idealistas de un estilo que busca la combinación perfecta y única: aquí no vas a sorprender a nadie con un polo de Merc comprado para la ocasión, aquí estás con nosotros o contra nosotros, no intentes comprender, acéptalo o busca otro lugar.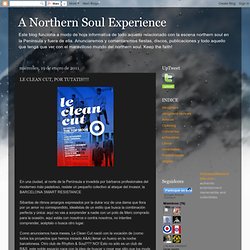 Como anunciamos hace meses, Le Clean Cut nació con la vocación de (como todos los proyectos que hemos iniciado A&A) llenar un hueco en la noche barcelonesa. Otro club de Rhythm & Soul??? The Boiler Rhythm and Soul Club - Barcelona.
---