Food
By Julia Bainbridge, Bon Appetit Our Grilled Cheese Slideshow features 15 ooey-gooey takes on the classic comfort food. Before you try your hand at the recipes, though, it's important to get familiar with the proper technique. Here are five of Bon Appetit Test Kitchen wunderkind Sarah Tenaglia's tried-and-true tips for making the perfect grilled cheese sandwich. 1.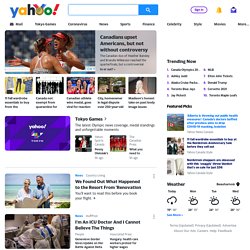 5 Tips for the Ultimate Grilled Cheese - Food on Shine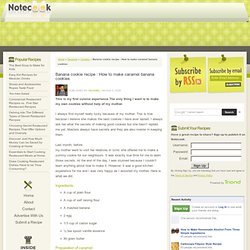 published by Radamel on Aug 5, 2008 This is my first cuisine experience.The only thing I want is to make my own cookies without help of my mother. I always find myself really lucky because of my mother.
Banana cookie recipe : How to make caramel banana cookies
When I was in high school I was bad news. But not bad as in like that one crazy bitch that cursed out her teachers and then tried to make out them OR that one hot mess that keyed your car when you pissed her off - Nah, I was bad in the sense that I would constantly take advantage of my poor sweet Momma... like ALL THE TIME. You see, my mom is what I like to refer to as a food-pusher She gets joy out of feeding people and more than anything, she absolutely loves to make you something if you tell her you're hungry. I totally used this to my advantage and so did all of my high school homies.