Food
5 Tips for the Ultimate Grilled Cheese - Food on Shine. By Julia Bainbridge, Bon Appetit Our Grilled Cheese Slideshow features 15 ooey-gooey takes on the classic comfort food.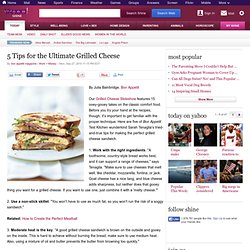 Before you try your hand at the recipes, though, it's important to get familiar with the proper technique. Here are five of Bon Appetit Test Kitchen wunderkind Sarah Tenaglia's tried-and-true tips for making the perfect grilled cheese sandwich. 1. Banana cookie recipe : How to make caramel banana cookies. Published by Radamel on Aug 5, 2008 This is my first cuisine experience.The only thing I want is to make my own cookies without help of my mother.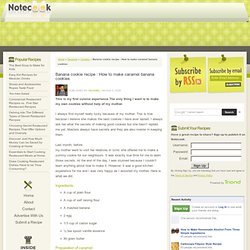 I always find myself really lucky because of my mother. Grilled Cheese Social.
---