Read Blogs
Mindful Momma
The Anthropik Network
Hippie Couture Blog | Fashion - Art - Music - Culture
Cage Free Family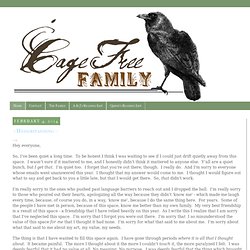 Our home has been chemical free for nearly a decade. There was a time when I was addicted to bleach and anti-bacterial cleaners for the kitchen and bathroom. My soap dispensers were filled with anti-everything soaps, and I kept hand cleaner in my purse and on my counters. A little bit of reading about what that kind of behavior does to our environment and our bodies was enough to change my ways and never ever look back. Our home is now filled with completely natural, essential oil scented soaps, the bleach is long gone, and I've been making our household cleaners for nearly eight years.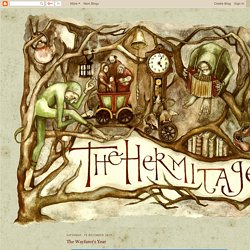 WILD WINDS HOWL OUTSIDE and blow sleety rain sideways. Yesterday the fields and lanes around the village here were turned to seas by the torrential weather. Beyond the dark windowpanes our hill is become an island and rivers lash bridges. Inside our cottage-on-the-high-seas, the warm rustles and crackles and colours of Yuletide glow nevertheless. Certain lurchers have the best spot by the woodburner.
BlogCatalog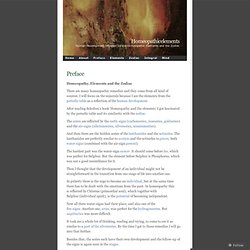 Homeopathicelements Weblog
Homeopathy, Elements and the Zodiac There are many homeopathic remedies and they come from all kind of sources. I will focus on the minerals because I see the elements from the periodic table as a reflection of the human development.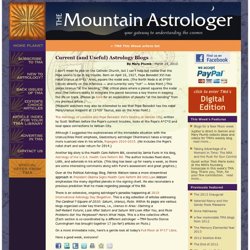 | March 29, 2010 I don't mean to pick on the Catholic Church, but I can't help but notice that the Pope seems to be in big trouble. Born on April 16, 1927, Pope Benedict XVI has natal Uranus at 0°51′ Aries, square the nodal axis. (The North Node is at 0°09′ Cancer, directly on the infamous — and currently very "hot" — Aries Point.) This places Uranus "at the bending," that critical place where a planet squares the nodal axis. The native's ability to integrate the planet becomes a key theme in keeping the life on track.
Current (and Useful) Astrology Blogs | The Mountain Astrologer
EARTHWORKS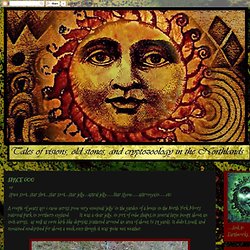 or space snot...star shot....star snot....star jelly....astral jelly.......Star slyme.......astromyxin.......etc. A couple of years ago i came across some very unusual 'jelly' in the garden of a house in the North York Moors national park in northern england. It was a clear jelly, in sort of cube shapes,in several large lumps about an inch across, as well as more blob like deposits scattered around an area of about 23 sq yards. It didn't smell, and remained undisolved for about a week even though it was quite wet weather. My photo.
South Node Astrology
"Bitterness: The Silent Disease of the South Node" "Anger is a short madness." Horace 65 BC Anger is a short madness, but bitterness is anger that has been boiled, simmered, and then found so unpalatable that it has been thrown into the deep freeze of our unconscious psyches. Recently the "Los Angeles Times" printed an article called: "Bitterness as mental illness?" It stated that: "Bitter behavior is so common and deeply destructive that some psychiatrists are urging it be identified as a mental illness under the name post-traumatic embitterment disorder." How many of us have a touch of this disease?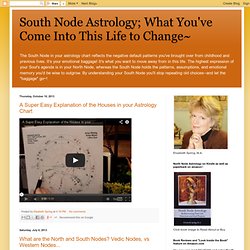 Ancient Tides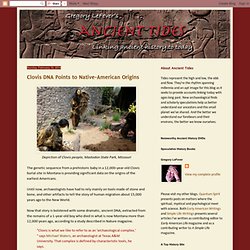 The excavation site near Dorstone Hill. Archaeologists in England have unearthed the burned remains of two massive 6,000-year-old buildings whose ashes were shoveled into piles to make burial mounds. "The buildings seemed to have been deliberately burned down," says Julian Thomas, a professor at the University of Manchester who's leading the excavation. Researchers believe these halls of the living may have been transformed into "halls of the dead" after a leader or important social figure died. The remnants were uncovered in an open field near Dorstone Hill in Herefordshire.
Frank Don — Frank Martin Don LLC – Professional Intuitive & Astr
Saturday, 13. February 2010 The Origins Of Myths And Superstitions TimelessMyths was formed to offer a unique reference point on old urban myths, legends & tales.
~~~~~ The Esoteric Blog: Ursi's Eso Garden ~~~~~