Cpm
大家论坛-全球最大的教育培训学习考试论坛!英语、财会、计算机网上学习家园! -
fontpro.com Font Pro - is a free fonts database with awesome typeface testing tool. It provides more than 20,000 free fonts and web fonts. Mastère CPM - 2010/2011 - Stéphane Rouilly
Kahn + Associates – Visualizing Information Architecture
After a decade of serving clients in Paris, France, Kahn+Associates is history. But the exciting work of shaping User Experience in the digital world continues without a pause! Paul Kahn is thrilled to announce he is joining Mad*Pow, America's leading UX company, based in Portsmouth, New Hampshire and Boston, Massachusetts. He begins working as Experience Design Director with the Mad*Pow team in February, 2012. All enquiries concerning current work should be directed via the Mad*Pow website.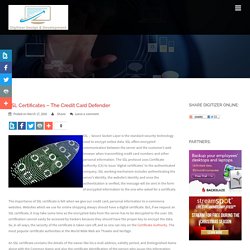 zhangxiaoxia
serviramoi | all4one, one4all
Ce Mastère s'adresse à des étudiants venant d'horizons divers, dotés d'une bonne culture générale, d'un sens créatif et curieux des nouvelles technologies et de leurs usages. La formation dispensée leur donnera la capacité d'apporter des solutions et des innovations pour faire évoluer les applications et les usages dans le domaine des médias numériques. Domaines et objectifs du mastère Le programme du Mastère a été défini avec le concours d'un ensemble d'entreprises afin d'être en adéquation avec les besoins de profils à compétences transverses : techniques, éditoriales et managériales. Ce profil est privilégié par tous les acteurs impliqués dans la production de contenus et de services pour les médias numériques et les nouveaux modes de diffusion pour accéder au marché du travail dans les conditions les plus favorables.
Mastère Création et Production Multimédia | La double-compétence, par l'INA et Telecom ParisTech