Food
Pumpkin Cupcakes With Cinnamon Cream Cheese Frosting. I couldn't believe my eyes this week when I saw the ad for Pumpkin Spice Lattes in my local Starbucks.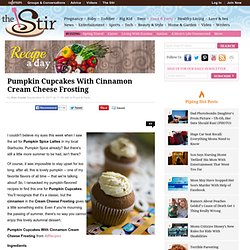 Pumpkin Spice already? But there's still a little more summer to be had, isn't there? Of course, it was impossible to stay upset for too long; after all, this is lovely pumpkin -- one of my favorite flavors of all time -- that we're talking about! So, I ransacked my pumpkin-flavored recipes to find this one for Pumpkin Cupcakes. The Ultimate Strawberry Lemonade. One of the first times I ever realized that – HEY!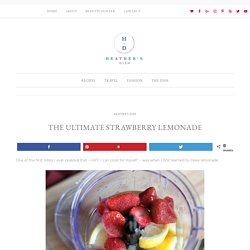 I can cook for myself! – was when I first learned to make lemonade. I magically found the refrigerated lemon juice at our house and followed the directions to make my own lemonade. Fettucine Carbonara with Roasted Tomatoes. I've been craving Carbonara for a while now but was having a hard time justifying the calories.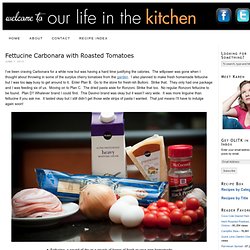 The willpower was gone when I thought about throwing in some of the surplus cherry tomatoes from the garden. I also planned to make fresh homemade fettucine but I was too lazy busy to get around to it. Enter Plan B. Go to the store for fresh-ish Buitoni.
---