Photography
A City Made From Chewing Gum And Other Amazing Images From This Week. Smeared Skies Made from Hundreds of Stacked Photographs by Matt Molloy. Living on the shore of Lake Ontario, just east of Toronto, photographer Matt Molloy has daily encounters with brilliant sunsets and cloudscapes that he's been photographing for over three years.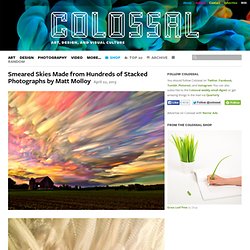 One day he began experimenting with time-lapse sequences by taking hundreds of images as the sun set and the clouds moved through the sky. Molloy then digitally stacked the numerous photos to reveal shifts in color and shape reminiscent of painterly brush strokes that smeared the sky. You can learn more about his "timestack" technique over at Digital Photo Magazine and prints are available here. Landscape and Travel Photo Gallery | Jay Patel Photography.
Japanese garden in portland photo. Random photo Submit your photo Stumble Thru nature photography Tags: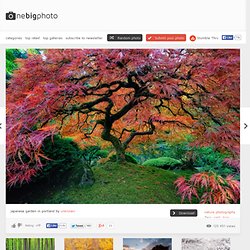 The Coolest Photography Links of the Week. Photography continues to bring out some remarkably creative people and we thought it was time to start giving them a little more recognition.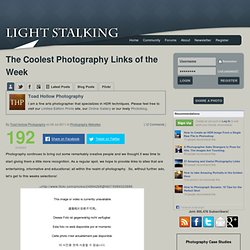 As a regular spot, we hope to provide links to sites that are entertaining, informative and educational; all within the realm of photography. So, without further ado, let's get to this weeks selections! The Coolest Photography Tutorials of the WeekTips on Shooting an Event – Chris gives us some really sound tips and tricks on shooting events. Free eBook on street photography. This has been very popular online this week with photographers, so I am quite hopeful this is a great resource for those looking to do some candid street shots.
Photo Tips, Photos, Galleries, Videos, Photography. The 25 Best Places to Photograph on Planet Earth. 7 Tips For Getting The Most Out Of Your First DSLR. Maybe you just pulled the wrapping paper from a shiny new DSLR.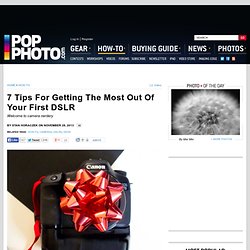 Or perhaps you used that holiday bonus money to get an interchangeable-lens compact. Or hey, maybe it's summer and you just found this article through Google. Photo of the Day. December 26, 2011 Photograph by Shikhei Goh This Month in Photo of the Day: 2011 National Geographic Photo Contest Images.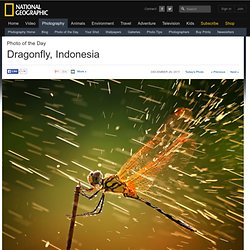 Photos: Pictures of the Year Announced. Learning about the world through photography.
---